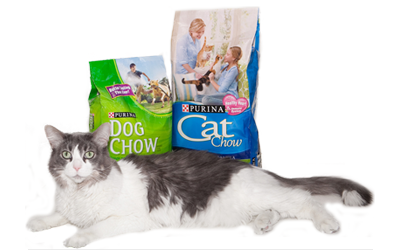 We are an active participant in the Hinsdale area community. In addition to our goal of helping homeless animals, we offer the following outreach services.
Community Food Pantry
The Hinsdale Humane Society periodically donates pet food and other pet supplies to a local pantry for distribution to disadvantaged pet owners. This help ensures pets keep their homes and owners continue to enjoy the unquestioning love of their animals.
Reuniting Lost Pets and their Owners
We make every effort to reunite stray animals with their owners, including:
Tracking down microchip information
Investigating local and out-of-state tag information
Checking newspaper lost and found ads
Keeping a file of phoned-in reports of lost and found animals
Maintaining a bulletin board for lost pet notices
Stray Care
The Hinsdale Humane Society has stray holding contracts with nine area villages: Hinsdale, Clarendon Hills, Indian Head Park, LaGrange, LaGrange Park, Oak Brook, Western Springs, Westmont, and Willowbrook. Strays from these villages are brought to the shelter until they can be reunited with their owners. If they are unclaimed after five days, they may be placed in our adoption program.
Pet Therapy Programs
We are pleased to offer three Pet Therapy programs:
Pet-a-Pet sends our teams of trained owners and their shelter-approved pets to nursing homes and retirement communities. Owners visit with residents, sharing chats and smiles, while pets share their unending supply of warmth and love.
R.E.A.D. ® (Reading Education Assistance Dogs) sends our teams of trained owners and their Delta / Pet Partner-registered pets to libraries, schools, and after school programs. Teams work with children to improve reading skills, as well as foster the animal-human connection.
CARe (Canine Assisted Rehabilitation) sends our teams of trained owners and their Delta / Pet Partner-registered dogs to the Adventist Paulson Pediatric Rehabilitation Center. Teams work with Adventist staff to help children with their occupational, physical, and speech and language therapies.