Online Adoption Application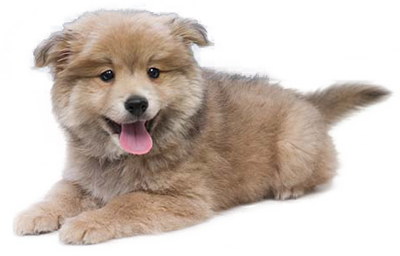 We have reopened to visitors and in-person adoptions.
AS OF 8/1/21 MASKS ARE AGAIN REQUIRED IN OUR FACILITY FOR ALL VISITORS (EVEN THOSE THAT ARE VACCINATED).
The CDC guidance regarding COVID-19 has changed again due to an increase in cases in certain segments of the US. Thank you for your understanding and for accommodating to protect all visitors, staff and volunteers, as cases begin to climb again.
Should you be uncomfortable coming into our facility to adopt, we will make special arrangements on a case by case basis. Please contact Samantha Cheatham at samantha@hinsdalehumanesociety.org or 630-323-5630 x25.
For those interested in adopting, you may fill out the online Adoption Application ahead of time, or come into the shelter during adoption hours to complete your application. Completing an application does not place a "hold" on an animal, nor is it a guarantee of adoption. You will not be contacted after submitting an online application.
All customers are handled on a "first come, first served" basis in person; we are not scheduling appointments any longer. We invite you to come into the shelter to meet with a staff member who will tell you everything we know regarding an animal's history, health, the results of our temperament evaluation, and our recommendations for its placement. This process will help you decide if the animal you are interested in is a good choice for your lifestyle and home environment. We look forward to meeting you to help you find your next furry family member.
Please fill out this form as completely as possible. Information on this form is for Hinsdale Humane Society and, SAINT and AAPP family of brands use only.
Following is our in-person adoption process:
Review our Adoptable Animals pages to find an animal who will be a good fit for your family. Our Adoptable Animal page is kept up to date as animals are adopted out, are put on hold, or become ready to be adopted.
Complete an online adoption application below, or when you arrive at our facility. Please complete only ONE application, even if you are interested in more than one animal.
Please come in and see our adoptable animals. If you find one that interests you, our counselors will guide you through the process. If all counselors are handling other adoptions, you will have the option of scheduling a time to meet with the animal. An application must be on file prior to meeting.
Adoptions are handled on a first-come, first-served basis to provide complete fairness to all adopters.
We will process adoption fees and paperwork as normal.
As CDC directives are modified, we will follow their guidance and provide updates on our website as needed. Our current procedures are designed to provide the optimal safety for staff, volunteers, visitors, the animals in our shelter, and the ones who will still need our help.
Please fill out this form as completely as possible.