Online Adoption Application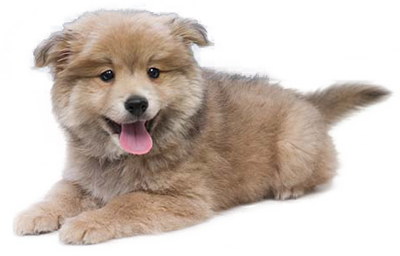 Beginning March 17th, all adoptions will be handled on an appointment-only basis, and we will be closed to non-adopting visitors.
Starting May 1, every customer, volunteer, and employee entering our building will be required to wear a mask at all times. 
PLEASE NOTE: We currently have more adopters than pets available. We are working with new resources to get more homeless and abandoned animals to rescue through our facility. (For an in-depth explanation of this current situation, please read our blog titled "The Forgotten Animals.")
Due to this high demand, we hope you will grant us some grace as we are continually modifying our operations and resources to adapt. We are working diligently to get our homeless animals into homes as efficiently and fairly as possible under these unique COVID-19 circumstances. 
We may not be able to adopt to everyone at this time due to limited availability of pets. We understand your frustration and ask you to please bear with us.  Thank you for your understanding and for choosing adoption!
 
Following is our appointment-only adoption process:
Review our Adoptable Animals pages to find an animal who will be a good fit for your family. Our Adoptable Animal page is kept up to date as animals are adopted out, are put on hold, or become ready to be adopted.
Complete an online adoption application below. Please complete only ONE application, even if you are interested in more than one animal.
After completing your application, please call 630-323-5630 and be prepared to leave a message containing your name, contact number, and the name of the animal you are interested in.
Call backs are addressed in the order they are received. Please be aware that we are getting hundreds of calls each day, many for the same animal. Please watch our website for the most up to date information about whether an animal you have previously called about has been put on hold or has been adopted. On Hold means that an adoption is pending but has not been finalized. If the adoption does not go through, we will call back the next person in line. NOTE: If you have not received a call back back from us, please understand that we have been experiencing an unusually high call volume during this unprecedented time, and are doing our very best to return calls. Please do not leave multiple phone, email, or Facebook messenger messages, as that adds to the volume and slows down the process for everyone. 
If the animal you are interested in is still available, an Adoption Counselor will contact you, in the order your voicemail was received, to discuss your application, your needs, and the particulars of available animals. We are receiving a very high volume of calls, so please be patient as we are making every attempt to be fair to everyone.
Please keep your phone nearby and listen for our call. If you miss us, and there is high demand for the pet you are interested in, we will have to move on to the next interested party. 
After your adoption interview over the phone, we can schedule a time for you to meet with the pet you are interested in. If you are renting your home, it is critical that you provide us with a copy of your lease agreement and your landlord's contact information as we will need to verify that the animal you are interested in is allowed by your building.
In order to ensure proper social distancing and safety, no more than two people at a time can meet the pet and everyone must wear a face mask. If multiple family members are present, we will cycle them in until everyone has met the pet.
We will process adoption fees and paperwork as normal.
Because the global situation changes daily, we will continue to provide updates on our social media channels and our website, as they occur. Our current updated procedures are designed to provide the optimal safety for staff, volunteers, visitors, the animals in our shelter, and the ones who will still need our help.
Please fill out this form as completely as possible. Information on this form is for Hinsdale Humane Society use only.