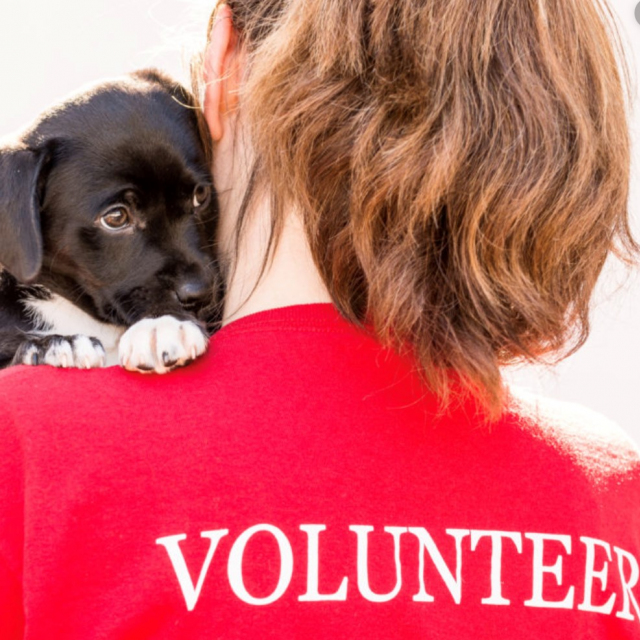 Volunteers at Hinsdale Humane Society are vital to our organization. With their help, we are able to provide continued care, love and attention to our furry friends until they find their forever homes.
We welcome fellow animal lovers and friends to join our special group of compassionate volunteers.
Volunteer Requirements
Working with animals can be fun and rewarding, but safety is always our top priority for everyone.
Volunteers must be 18 years of age.
● To help ensure continuity and consistency, volunteers are asked to commit to a regular weekly schedule of at least one hour each week or a total of 4 hours each month.
● Volunteers are expected to follow all general guidelines and protocols which will be shared at orientation.
Community service opportunities may be available for those looking to complete court appointed hours. Certain charges may not be accepted. Court appointed volunteers will be eligible for general assistance opportunities as openings become available.
Following are just some of the ways you can volunteer with us: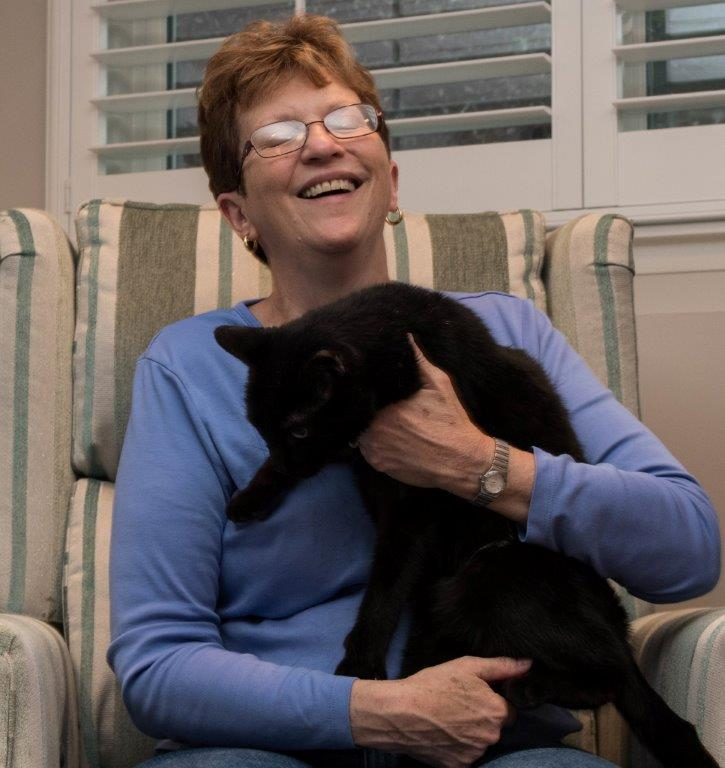 Work with Animals:
Dog Walker: Exercise and provide companionship for our shelter dogs by walking them outside. Most of our dogs are medium to large in size and may pull sometimes, so keep that in mind!
Cat Socializer: Socialize shelter cats, on-site, with playtime and grooming. Some of our cats can be on the heavier side and may need to be lifted back into their condo, so some lifting may be required.
Dog/Cat Kennels: This is done only on the morning shifts. You must be able to lift litter boxes, hoses, or other heavy objects.
Foster Family: House shelter animal(s) until they are ready for adoption. Typically, animals are either recovering from illness, pregnant, not socialized, or are too young for adoption. HHS provides all necessary food, supplies, and medication. The ability to care for animals with special needs and transport them to a veterinarian may be needed. Time commitment varies depending on the needs of the animals, ranging anywhere from a few days to multiple weeks. Foster families require an additional orientation and must pay for an annual license through the Illinois Department of Agriculture. For more information, click here.
Work with People:
Guest Experience Volunteer: A welcoming liaison for all shelter guests; requires strong customer service skills and the ability to multi-task. Will work alongside shelter staff, other volunteers, and guests. Assists with ad hoc projects for all shelter departments ranging from greeting all guests, to logging inventory, and sanitizing surfaces between guests.
Special Fundraising Events: Assist with annual events like Pet Walk Festival and other special events throughout the year, or help with special promotions off site.
Therapaws Pet Therapy:
Work with your own pet evaluated for behavior suitability. Volunteers may work in Pet-a-Pet program focused on Eldercare, READ nurturing reading skills and communication with children in libraries, schools and special education settings, or CARe interacting with hospital patients, outpatient facilities, hospice patients and bereavement groups. For more information, click here.
Opening and Closing Procedures:
Assist staff with general cleaning tasks such as laundry, dishes, vacuuming and mopping. Cleaning takes place for two hours before the shelter opens or the last two hours of business each day.
Gardening and Outdoor Maintenance:
Help to maintain the grounds of the shelter, both general landscaping and gardening opportunities are available. Landscaping and gardening tools and materials will be provided.
Ready to Volunteer?
Like what you heard? If you're ready to start, the first step is filling out our volunteer application. This form will let us know how to contact you and what volunteer opportunities you're interested in.
Once your application is received it will be reviewed by our Volunteer & Foster Coordinator. We will review the areas you are interested in and will contact you to set up an orientation when there is an opening in that area.
At orientation you'll have a tour of the facility and get a full explanation of the job duties. At the time of orientation, we request a $25 fee that covers the cost of training and includes a volunteer t-shirt.
Once the orientation is complete, we will schedule a time to start the initial training in your field of interest. Questions: volunteer@hinsdalehumanesociety.org
Thank you for your interest in volunteering at the Tuthill Family Pet Rescue & Resource Center!