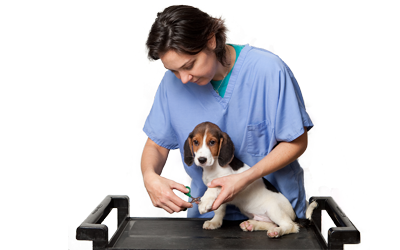 Does your job reward you with the unconditional love of animals? What about the joy of helping provide food, shelter, care and comfort to hundreds of pets waiting to find their second chance at life?
"I get to interact with animals every day. And, I make sure to let them know that someone cares about them. "
Patti Powell,


Kennel Technician
If you have a great love of animals and a concern for their well being, you'll find yourself right at home at the Hinsdale Humane Society. At HHS, we are united in our mission, cause, and passion for animals. And, we welcome you to join us!
At Hinsdale Humane Society we offer a friendly, professional environment, medical benefits, holiday pay, paid time off and 401K plans to full time employees. HHS is an equal opportunity employer. Pre-employment background and drug screening are required.
Internships
HHS Internship for College Undergraduates
The Jordan Crist Memorial Externship for Veterinary Students
Open Positions
To apply, please email your resume to the email address listed in the open job description below AND complete our survey.
Veterinary Technician
Hinsdale Humane Society is seeking apart-time Certified Veterinary Technician to join our veterinary team in our on-site clinic.
The candidate should be a highly-motivated, enthusiastic, self-starter with a professional attitude. The candidate would be responsible for oversight of all surgical patients, assisting the staff veterinarian with perioperative care of patients. Surgeries will include spays and neuters as well as any additional procedures required to prepare pets for adoption at the shelter. Candidates will also assist with all other medical procedures, examinations, and laboratory testing.
Job Type: Part-time, 20 hours per week
Salary: Starting pay rate in line with experience level
Click here to apply for the Veterinary Technician position.
Please email your resume to Dr. Tvrdik.
Required Skills:
Must have reliable transportation to and from work
Must be able to lift 50 pounds consistently
Must be at least 18 years of age
Ability to work in a fast-paced environment
Must have effective communication skills
Must be able to sit or stand for eight or more hours a day
Must know veterinary medical concepts including but not limited to vaccine protocols, surgical prep and anesthetic monitoring
Must have knowledge of controlled substance regulations
Must be skilled in intubation, IV catheter placement, IV access, blood draws, and drug calculations
Occasional weekend work required
Position reports to the Medical Director, Dr. Kristin Tvrdik, DVM.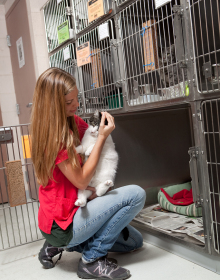 Hinsdale Humane Society
Attn: Human Resources
21 Salt Creek Lane
Hinsdale, IL. 60521
Phone: 630-323-5630
Email: Operations@hinsdalehumanesociety.org