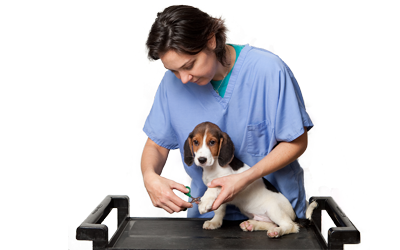 Does your job reward you with the unconditional love of animals? What about the joy of helping provide food, shelter, care and comfort to hundreds of pets waiting to find their second chance at life?
"I get to interact with animals every day. And, I make sure to let them know that someone cares about them. "
Patti Powell,


Kennel Technician
If you have a great love of animals and a concern for their well being, you'll find yourself right at home at the Hinsdale Humane Society. At HHS, we are united in our mission, cause, and passion for animals. And, we welcome you to join us!
At Hinsdale Humane Society we offer a friendly, professional environment, medical benefits, holiday pay, paid time off and 401K plans to full time employees. HHS is an equal opportunity employer. Pre-employment background and drug screening are required.
Internships
HHS Internship for College Undergraduates
The Jordan Crist Memorial Externship for Veterinary Students
Open Positions
Adoption Counselor
Hinsdale Humane Society is looking for caring, compassionate individuals with excellent communication and customer service skills to assist in the daily care/cleaning of animals and interviewing of potential adopters in finding the right match for each family and pet.
Hard working, dedicated individuals must be able to empathize with a wide variety of family situations, advocate for our adoptable pets and educate clients about appropriate animal care.
Experience working with animals is beneficial but not required.
Candidates must be 18 years or older and comfortable working in a hands-on environment with cats and dogs of all sizes and breeds.
Job Type: Part-time
Salary: $12.00 /hour
To obtain an Employment Application, or to submit a resume, email info@hinsdalehumanesociety.org or apply in person at Hinsdale Humane Society, 22 N. Elm Street, Hinsdale, IL. For shelter hours and directions call 630-323-5630.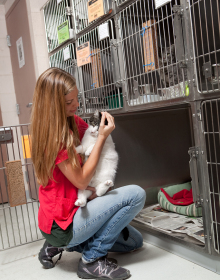 Hinsdale Humane Society
Attn: Human Resources
21 Salt Creek Lane
Hinsdale, IL. 60521
Phone: 630-323-5630
Email: Operations@hinsdalehumanesociety.org