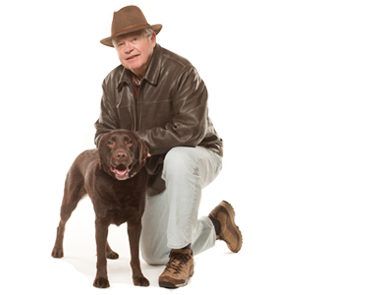 Gifts received through wills, trusts, and planned giving are the financial foundation that makes possible the many programs the society offers for both people and animals. Make a difference today and tomorrow for animals in need when you make a planned gift. Friends who include us in planned giving enjoy the quiet satisfaction of helping us continue to provide for future generations.
"In addition to remembering & honoring loved ones and special friends, your will can make a final philanthropic gesture by leaving gifts to organizations whose work you believe in."

Bequests and Estates
Many people search for ways to commemorate the life of a loved one and to make a lasting statement in their honor. A bequest is often the ideal way to make a gift of significance. Leave a legacy with a bequest to HHS in your will.
We have several helpful booklets available on giving through wills and trusts. Please call 630-323-5630, Ext. 12 to order one or email our executive Director, Jacki Rossi.
You can also download sample bequest language to help in the creation of your will.
Other Ways to Give
Gifts of Retirement Plans
You can name HHS as a beneficiary of your pension, IRA, 401 (k), or other retirement plan. This gift opportunity allows you to avoid the possible double taxation on retirement plan assets to your heirs.
Gifts of Securities
Exceptional tax saving are one of the benefits of donating appreciated shares in stocks, bonds or mutual funds to HHS. You will enjoy a tax deduction for the shares' fair market value and avoid capital gains tax, if you had sold them.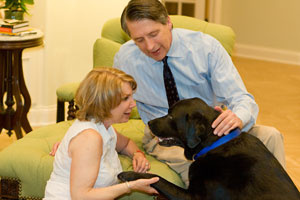 Establish a Charitable Gift Remainder Trust
This gift opportunity allows you to give cash or assets during your lifetime while enjoying income from that asset for the remainder of your life. You will receive income from this living trust, but upon your death, the "remainder" will pass directly to the Hinsdale Humane Society. The income can be a specified fixed amount (an "annuity") or it can be a specified percentage of the trust that gives the donor the right to receive increasing income payments if the contributed assets appreciate in value (a "unitrust" amount).
Gifts as a Beneficiary
Donors can name HHS as a beneficiary of an existing life insurance policy. Other options include taking out a new policy and designating the Society as the irrevocable owner and beneficiary.
For more information, please contact Jacki Rossi, Executive Director jacki.rossi@hinsdalehumanesociety.org
Our Federal tax Identification number is 36-2441177.