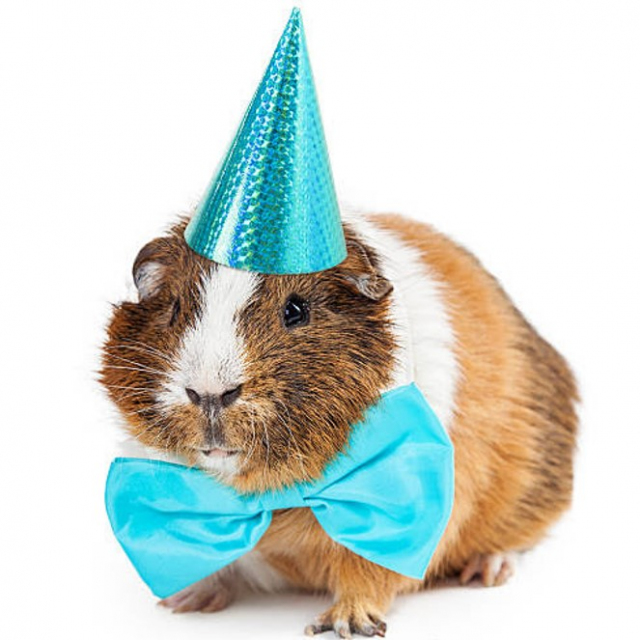 We would be honored to help celebrate your animal lover's birthday at HHS!
Our party package includes:
Rental of our Humane Education Center, which will be decorated to celebrate, get crafty, and play games centered around compassion for animals. Event planning and execution will be managed by our Humane Educator and Humane Education Assistants.
Parties are 2 hours; the birthday family is welcome to the room 30 min before and after the party. Parties can be scheduled Fridays (start time between 4-6 PM), Saturdays (start time between 12-6 PM) or Sundays (start time between 10 AM-6 PM), depending on availability.
All party guests will be invited on a guided tour to learn about the history, achievements, and future goals of the Hinsdale Humane Society. Guests may have the opportunity to interact with an adoptable pet or two (depending on the animals available at the time of the party).
Depending on availability of our Therapaws Pet Therapy teams, guests may have the opportunity to engage with one of our therapy animals.
Details:
The birthday family is welcome to bring snacks and drinks for guests.
The maximum number of guests is 20 (family included).
No balloons please, as they can frighten our pets
The cost of the party package is $300. $100 deposit is due to reserve the date; $200 final payment due on the date of the party.
Discounts:
We will continue to follow the Illinois Department of Public Health and Centers for Disease Control and Prevention recommendations in regard to wearing masks.
Please complete the form below, specifying your preferred date. Our Humane Educator will contact you to work out the particulars.