The Tuthill Family Pet Rescue & Resource Center is proud to offer rental of the entire building or just the Elinor & Jake Brickman Education Center. The building provides ample space and beautiful amenities perfect for a variety of needs from events to meetings.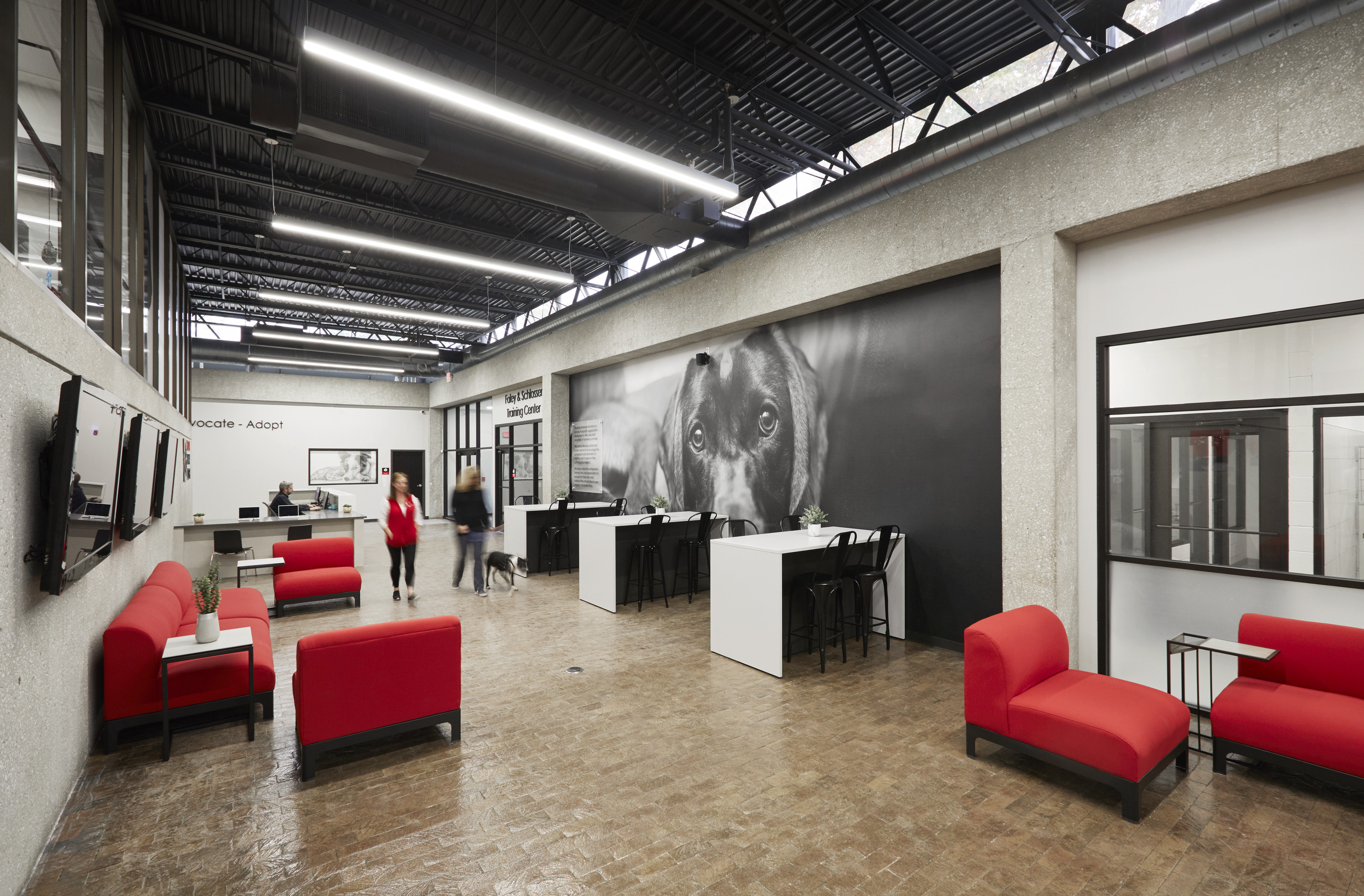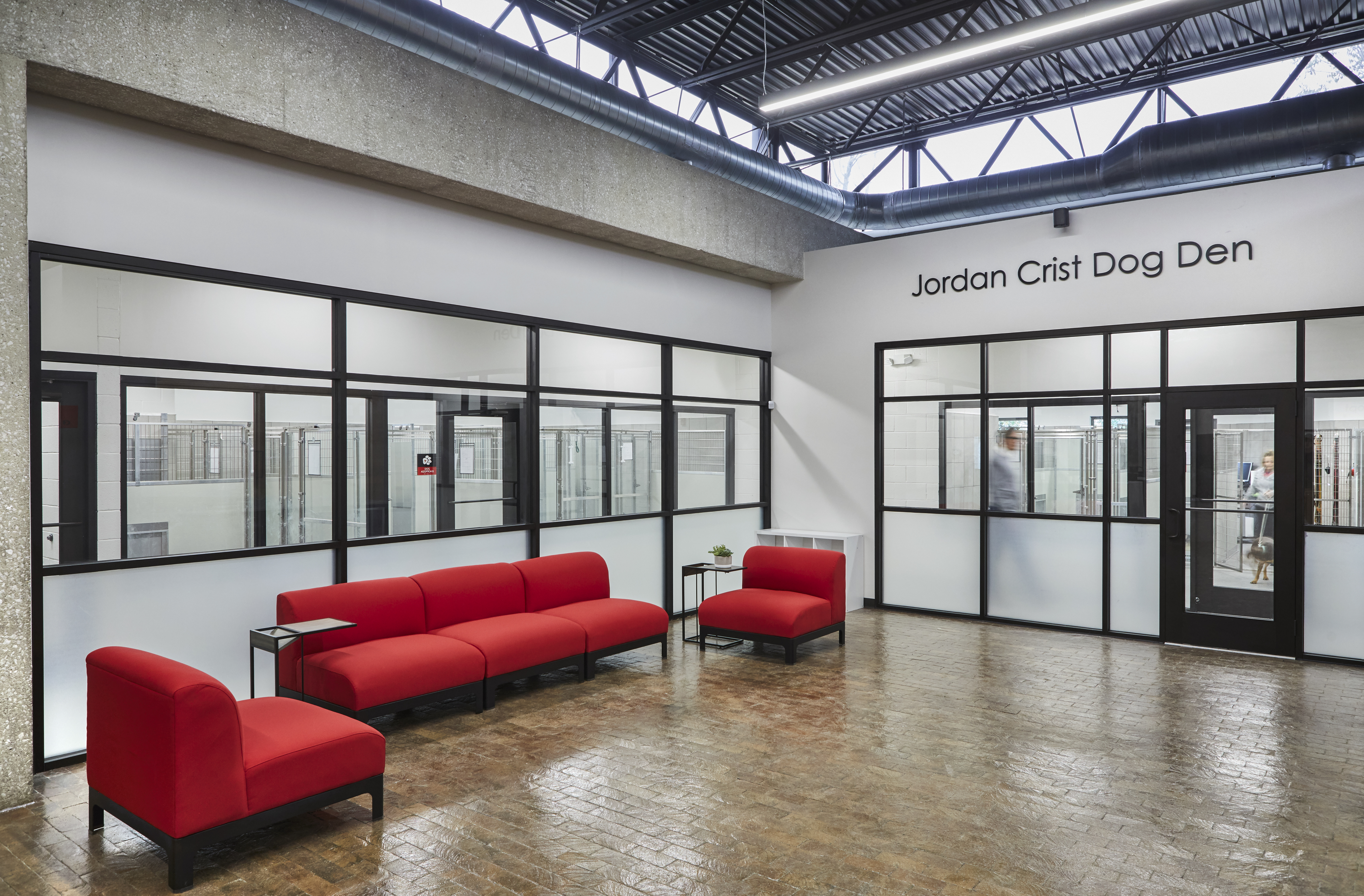 Rental of our facility
Rental of entire building includes:
- Flexible, modular seating
- Three TV Monitors with Wifi
- Three High Tables with 12 bar stools
- Coffee Maker & Bar
- Space for stage, event or dinner tables, high boys and alternate seating
Rental space is ideal for events including weddings, fundraisers, networking and large, formal and informal group dinners and gatherings.

Rental of Education Center
Rental of Elinor & Jake Brickman Education Center includes:
- Six Multi-purpose Tables and 24 chairs
- Wall Mounted TV Monitor with Wifi
- Sink with Faucet and Counter Area Perfect for business meetings, luncheons and small gatherings.
Rental rate is $100/hr Monday-Friday and $150/hr on weekends and holidays.
Please contact: jessica.hiltner@hinsdalehumanesociety.org or 630-323-5630 x46 for non-profit rates and availability.