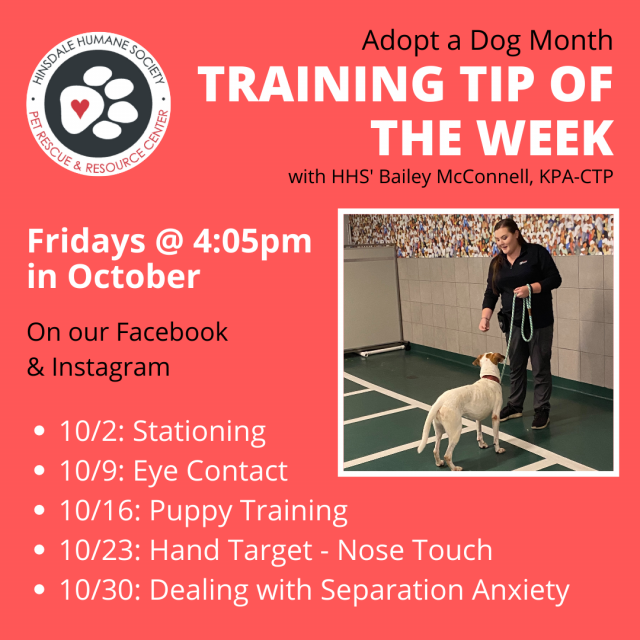 Throughout Adopt a Dog Month we will be posting a new Training Tip video on Facebook, Instagram, and YouTube at 4:05pm!
HHS Trainer, Bailey McConnell will provide tips that you can practice at home with your dog. Work on these tips over the weekend, then attend Bailey's Meet the Trainer session via Zoom at 1:00pm starting on Monday October 12 to get answers to some of your questions!
New Training Tips videos will be posted every Friday during October.