WLS 7 "Doggie Make-overs"
Hinsdale Humane Society enjoyed showcasing adoptable dogs on a special WLS TV segment "Doggie Make-overs" that aired live on Friday, June 29th at 11:45am.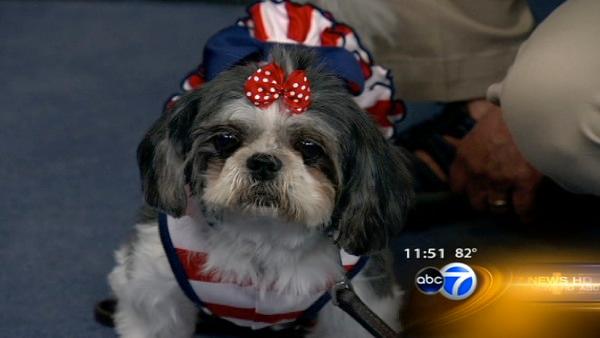 Four lucky dogs enjoyed a day away from the shelter and an afternoon of pampering at the groomers. Thanks to Shear Perfection in Willowbrook who made each dog look and feel fantastic. And, special thanks to Modern Dog Boutique, Clarendon Hills and to Wet Nose, Oakbrook & Geneva, for outfitting our four legged models into fashion models!
To view the segment click here...
Check out the behind the scenes slideshow...
watch for more photos coming soon...
Photography:
DMS Photography
www.dmsphotography.com
Contact: Diane Smutny
Grooming & Spa:
Shear Perfection
90 West 63rd St.
Willowbrook, IL.
630-655-1917
Contact: Michelle Libersher
Fashion Accessories:
Modern Dog Boutique
29 S. Prospect Ave
Clarendon Hills, IL
630-321-9663
http://www.moderndogboutique.com
Contact: Lila Mufti
Wet Nose
Oakbrook & Geneva, IL.
http://wetnose.com
630-571-2400
630-232-7000
Contact: Joe & Sheila Spitza