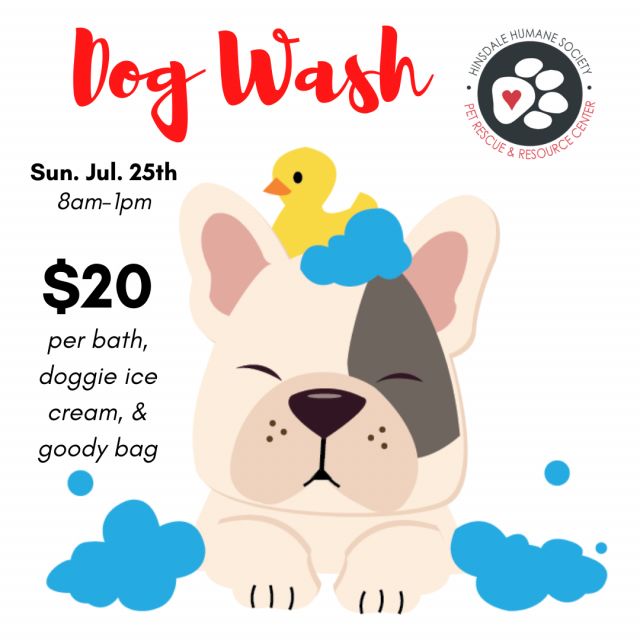 Is your dog dirty and in need of a bath? We've got you covered. Bring your pup over and we'll get them cleaned up. Attendees will receive a doggie ice cream and a goody bag.
Cost: $20 per time slot. Please sign up for an additional time slot if you have additional dogs.
Dogs must be kept on a leash and current on vaccinations. Please no female dogs in heat or dogs that are aggressive towards humans or other animals.