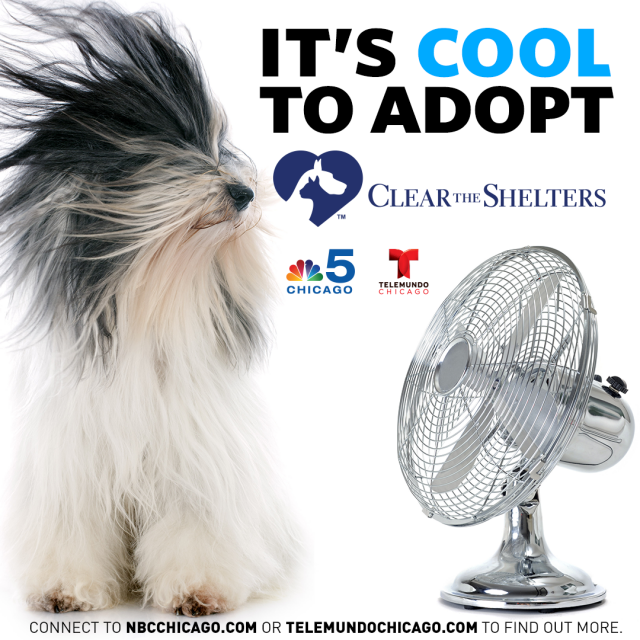 We are participating in NBC 5's Clear the Shelters Day!
On August 19, from 10:00am to 4:00pm, we are waiving adoption fees for any animal 6 months of age or older. HHS is one of 200+ shelters participating nationwide.
Stayed tuned to NBC 5 and Telemundo Chicago for news coverage and adoption stories leading up to this event. Then come to HHS on August 19 to find your fur-ever friend and help CLEAR OUT OUR SHELTER!