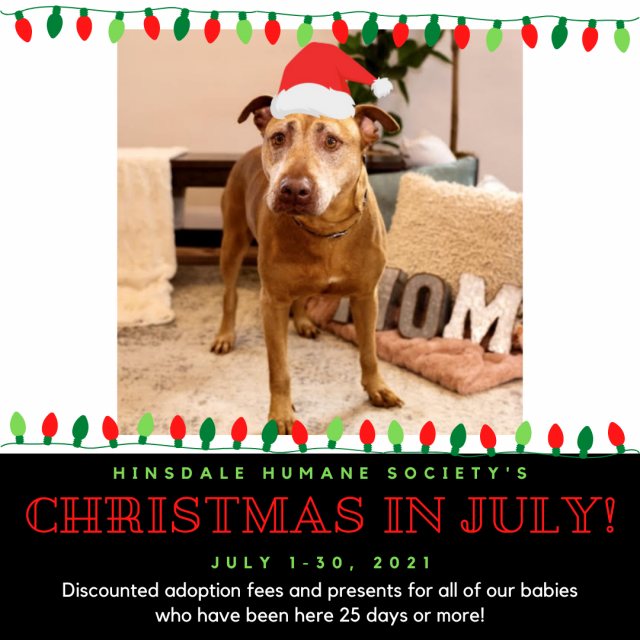 From July 1 - July 30 we have discounted adoption fees and presents for all of our babies who have been here 25 days or more!
We're celebrating Christmas in July by offering $25 off the adoption fees of any pets who have been with us 25 days or more. Dogs and cats featured in the promotion appear with Santa hats on in their adoption photos and with a Santa hat on their kennel door.
After a tough COVID year where many animals were not spayed or neutered, and a population at all time highs, it's time to get these babies home on the first Santa sleigh outta here!
Celebrate Christmas in July all month long with an adoption fee discount and special wrapped gift for your new dog or cat.