Through our programs we visit a large number of nursing homes, retirement communities, rehabilitation facilities, and libraries in the western suburbs of Chicago.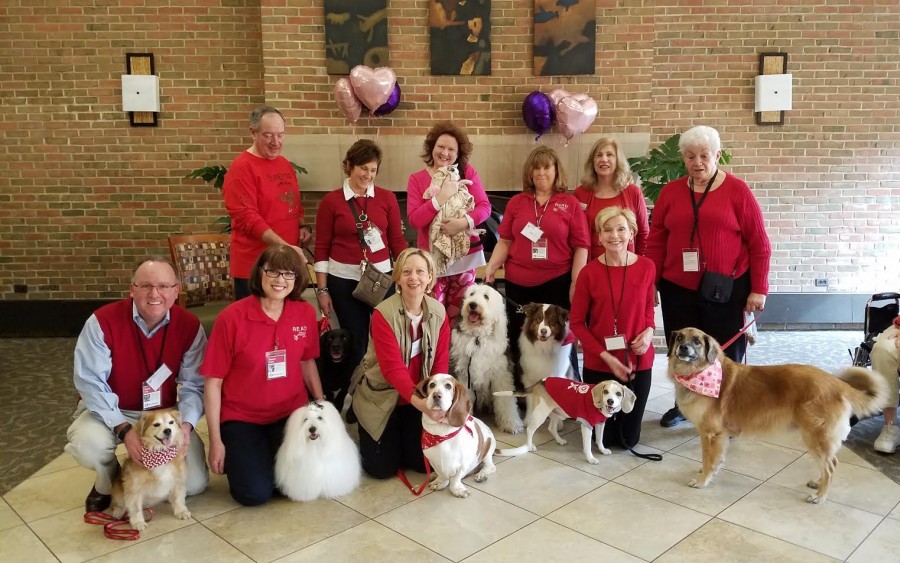 Pet-a-Pet
Through our Pet a Pet program, the Hinsdale Humane Society visits many nursing homes, retirement/assisted living communities, rehabilitation facilities and adult day care centers in the western suburbs. Our current facilities include:
Aspire - Hillside
Aspire - Westchester
Oak Brook Health Care Center
READ
Through our READ , program, the Hinsdale Humane Society's Delta/Pet Partner registered Pet Therapy teams volunteer at libraries, schools, and many other settings as reading companions for children.
CARe
The Hinsdale Humane Society Pet Therapy Teams also include a group of Delta/Pet Partner registered teams that work specifically in Canine Assisted Rehabilitation. These teams work with therapists to deliver structured therapy sessions with young children treated as out-patients.
CARe teams also make scheduled visits inpatient units at two of AMITA Healthcare's hospital campuses:
Adventist Hinsdale Hospital
Adventist La Grange Hospital
Other Venues
Our Pet Therapy Teams our often requested for special sessions at a variety of venues for visits or planned activities.
Wellness House - Hinsdale
District 86 Hinsdale Central and South High Schools