Through our programs we visit a large number of nursing homes, retirement communities, rehabilitation facilities, and libraries in the western suburbs of Chicago.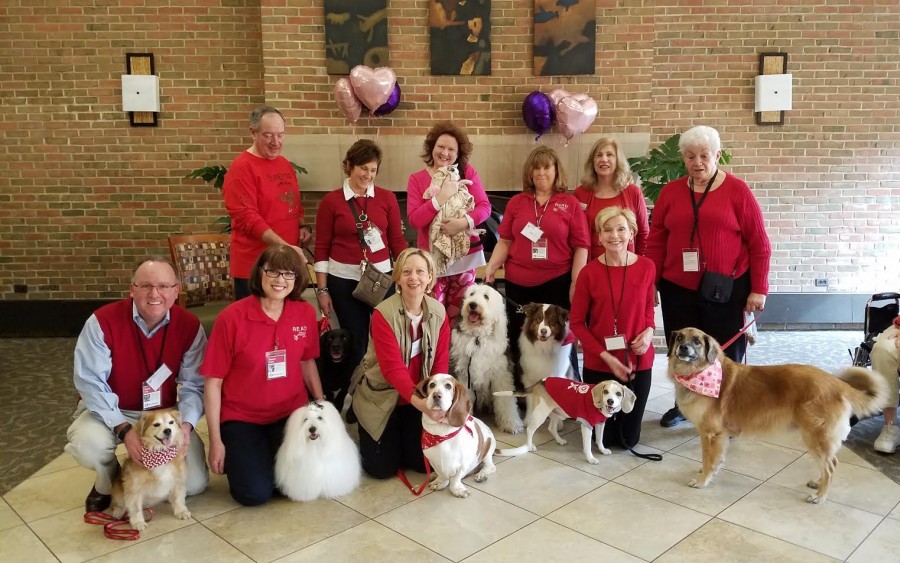 Pet-a-Pet
Through our Pet a Pet program, the Hinsdale Humane Society visits many nursing homes, retirement/assisted living communities, rehabilitation facilities and adult day care centers in the western suburbs. Our current facilities include:
Aspire - Hillside
Aspire - Westchester
Oak Brook Health Care Center
READ
Through our READ , program, the Hinsdale Humane Society's Delta/Pet Partner registered Pet Therapy teams volunteer at libraries, schools, and many other settings as reading companions for children.
CARe
The Hinsdale Humane Society Pet Therapy Teams also include a group of Delta/Pet Partner registered teams that work specifically in Canine Assisted Rehabilitation. These teams work with therapists to deliver structured therapy sessions with young children treated as out-patients.
AMITA Health - La Grange Rehab
CARe teams also make scheduled visits it inpatient units at three of AMITA Healthcare's hospital campuses:
AMITA Health - Adventist Hinsdale Hospital
AMITA Health - Adventist La Grange Hospital
AMITA Health - Adventist Medical Center Bolingbrook
And with additional training, CARe teams may chose to work with AMITA St. Thomas Hospice by working with patients or interacting with bereavement groups.
Other Venues
Our Pet Therapy Teams our often requested for special sessions at a variety of venues for visits or planned activities.
Special Education classroom settings
School visits
Community organizations
Private sessions hosted at HHS, upon request.