Please Help Pets Like Gerber
By now you may have heard that we need financial help. So many amazing adopters, community members, donors are responding to our message and providing support.
As we approach our 70th year, it's been a time to reflect on our growth and prepare for the future as we shore up funding, so we can be here helping people and pets for the next 70 years.
Our current situation:
• We receive no support from the federal or state government and minimal funding from the 12 local communities we serve
• Donations have severely diminished as a results of the pandemic and increasing inflation
• Adoption fees, community services and programming revenue do not come close to covering the expense of caring for all of the animals
• There has been an 80% increase in stray animals coming through our doors - and only half of them are being claimed
• An estimated 3 million spay/neuter surgeries did not occur during COVID, resulting in countless litters
• We are over capacity and cannot keep up without your donations!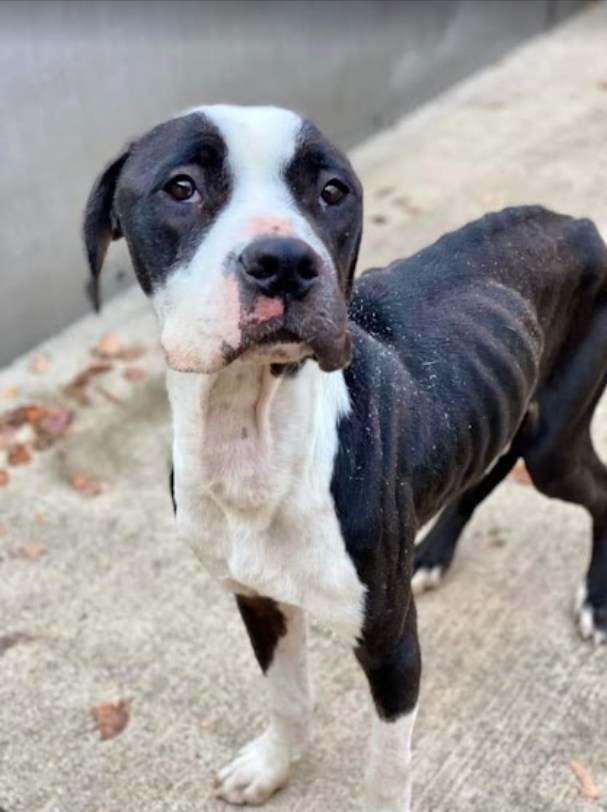 Pets like Gerber need us every day. We don't know exactly what he's been through, but we know it was hard. Gerber was clearly malnourished and lucky to still be alive.
One of our incredible foster families opened their home to Gerber, vowing to help him gain weight in a healthy way. He's been through a lot and is understandably nervous, but is very sweet. Starving dogs will sometimes snatch food out of your hand, but Gerber takes it gently, grateful for everything we're doing for him.
He is safe now, but there are more animals than ever now who need our help every single day. So often, they come to us broken, like Gerber was. We heal them, love them and beautiful humans come to adopt them and make them part of their families. A process that begins with sorrow, ends with joy, thanks to your support.
Did you know that?:
• We adopt out more than 1,600 animals annually
• Our clinic provides spay/neuters of more than 3,000 pets annually
• We take strays from 12 villages
• Our affordable medical clinics support 714 pet families annually
• Our Community Resources support 1,219 families and pets annually
How can you help?:
Together, we can build a bridge to the future so we can be here for the next 70 years, helping homeless pets and providing valuable services to our communities. Visit our website to donate to our S.O.S. Save Our Shelter campaign today.
Please donate. Any amount helps:
• $50 buys 50 lbs. of dog food or 30 lbs. of cat food
• $125 buys vaccinations and diagnostic testing for 4 cats or dogs
• $500 buys lifesaving heartworm treatment for 1 dog
• Any donation amount helps the thousands of people and pets we help each year
We are all stronger together and today, more than ever before, we need you! Thank you for considering a donation.