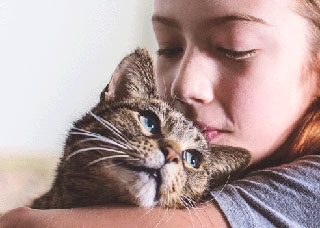 Volunteers at Hinsdale Humane Society are vital to our organization. With their help, we are able to provide continued care, love and attention to our furry friends until they find their forever homes.
"When I volunteer, I feel so needed. Volunteering allows me to give the animals a chance to be loved, hugged, and cared for just for who they are. It's the part of my week I most look forward to."
Diane Novak,


Volunteer Dog Walker
We welcome fellow animal lovers and friends to join our special group of compassionate volunteers.
Click here for a printable version of this information.