"Volunteering to serve others is the rent we pay for the space we occupy in this world." – author unknown.
Volunteers at Hinsdale Humane Society are vital to our organization. With their help, we are able to provide continued care, love and attention to our four legged friends until they find their forever homes.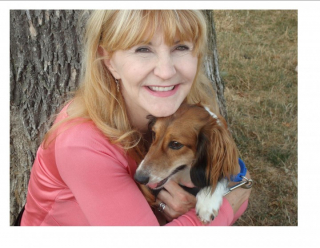 Cynthia Dionne-Rohr
Why HHS?
There have been many times in my life when a dog has mended a broken heart for me. I want to give back to the little canine souls who love us all so unconditionally. As the supervisor of Respiratory Care at Hinsdale Hospital, Cindy and her department sponsor a new shelter dog every month as a community project.
Town: Hinsdale
Pets: Kaiden and Palin
Volunteer since: 2009
Volunteer jobs: Green Dog walker
Fun Fact: Cindy just married her swing dance partner, Wayne. Cindy and Wayne travel the country competing in West Coast Swing. They are currently 2nd the country in the Masters West Coast Swing Division.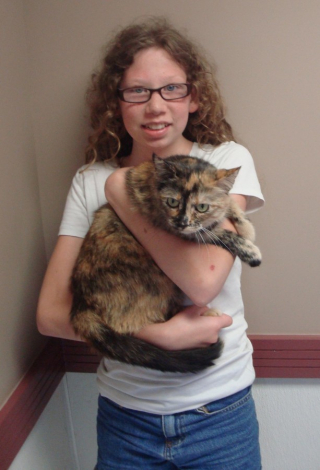 Shelby Kruep
Why HHS?
Because it's fun and I love animals.
Town: Clarendon Hills, Clarendon Hills Middle School
Pets: a border collie, Nick and a guinea pig, Brownie.
Volunteer since: January 2012
Volunteer jobs: Cat socializer
Fun Fact: I want to be a Vet when I grow up.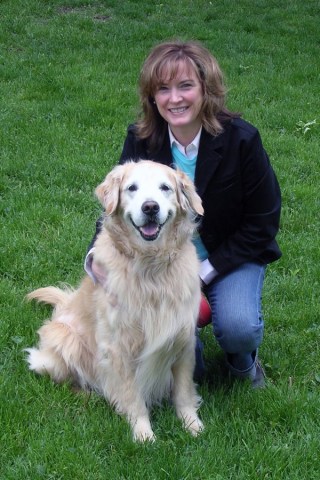 Colleen Pars
Why HHS?
I wanted to do some volunteer work and love dogs, so I thought I'd combine the two. My family and I also contribute to Canine Companions for Independence and have helped out with As Good As Gold (Golden Retriever rescue organization).
Town: Western Springs
Pets: Harry, crazy 5 year old Golden Retriever
Volunteer since: 2005
Volunteer jobs: Started with dog walking; then did Pet a Pet with my old dog Mulligan and now with Harry; also do the website stuff
Fun Fact: I like to paint, not surprisingly one of my favorite subjects is dogs.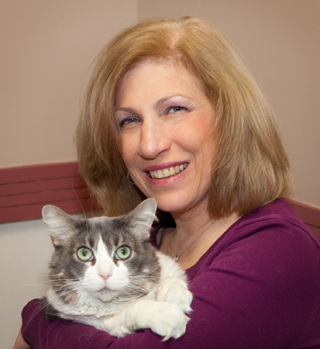 Deborah Kraus
Why HHS?
I was going through a difficult time in my life a number of years ago. I began volunteering at HHS because I loved animals and knew being around them would be a welcome relief from other pressures. While cat socializing, I found the kitties were so loving and appreciative of the attention. I was helping them and they helped me too! Over time, I made so many friends both four legged and two legged. To see all of the hard work at HHS flourish in creating precious human/animal bonds is amazing and being part of the process is a most rewarding experience!
Town: Hinsdale
Pets: Sophie (cat) 2001 HHS Alum
Volunteer since: 1994
Volunteer jobs: Socialize cats, manage coin canister collection, work at promotional events, assist with admin tasks, pickup/drop off/distribute
Fun Fact: I love Formula 1 auto racing.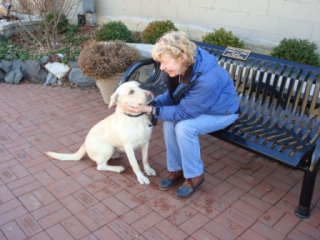 Bev DePhillips
Why HHS?
I am involved in several volunteer activities, but I have found that volunteering at HHS is the most rewarding. I feel it is important for the dogs to get love and attention to help them stay happy and adoptable while waiting for their new family. The thanks they give in return make it so worth while!
Town: Oak Brook
Pets: Ellie & Mia - Cocker Spaniels
Volunteer since: June 2002
Volunteer jobs: Red dog walker, special events.
Fun Fact: I golf, and in 2005, I had a hole in one! (I still cannot believe it)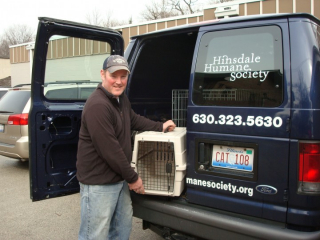 Jimmy Hill
Why HHS?
I was living rather selfishly the past few years which led to some bad decision making. I wanted to make a change. I thought I'd start here, at Hinsdale Humane Society. I'm glad I did. I've met some wonderful people who give their time and effort so unselfishly. I've learned a lot and its nice to feel productive and helpful again!
Town: Downers Grove
Pets: 100 pound Yellow Lab, Cubbie
Volunteer since: June 2010
Volunteer jobs: Cat socializer, dog walker, shelter maintenance.
Fun Fact: Secretly want to be a celebrity chef....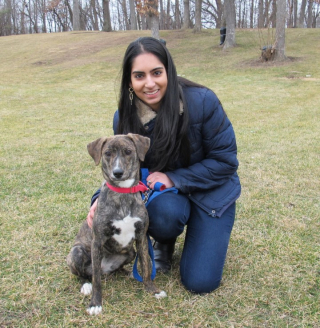 Anjali Thakrar
Why HHS?
I've loved animals my whole life and after seeing what a differences HHS makes in so many cats and dogs' lives I knew I wanted to be a part of it. The animals are always ecstatic to see the volunteers and what better way to volunteer than play with adorable kittens and pups? The staff and other volunteers are all amazingly friendly and kind-hearted people and HHS will be a part of my life for a very long time!
Town: Willowbrook
Pets: Bichon Frise named Casper
Volunteer since: October, 2010
Volunteer jobs: Dog Walker, Cat Socializer, Pet Camp Counselor and Special Events.
Fun Fact: I almost never wear matching socks.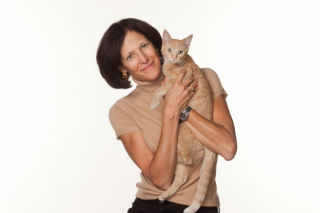 Connie Nelson
Why HHS?
After 30 years in the advertising business with pressured deadlines, weekly travel, and many clients to please, it is a luxury to have time to enjoy the animals and help the wonderful staff at the shelter.
Town: Hinsdale
Pets: Parker (9 year old Chihuahua), Timmy (newcomer - 13 year old Burmese cat)
Volunteer since: March 2009
Volunteer jobs: Foster parent for dogs and cats, closing procedures, kitten weighing
Fun Fact: I worked with Morris the Cat for 5 years when I ran the 9 Lives account for Leo Burnett.
Elias Palamidis
Why HHS?
I volunteer at HHS because it gives me lots of experience with animals, and I can observe how each kind of dog breed behaves in its own way. I also volunteer at HHS because I find pleasure in dealing with all animals in general.
Town: Clarendon Hills, IL
Pets: None
Volunteer since: October, 2011
Volunteer jobs: Dog Walking
Fun Fact: I want to be a veterinarian one day and work with both small and large animals.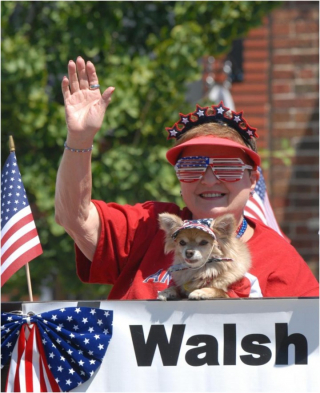 Betty Tetens
Why HHS?
Four years ago I lost my dog Nikki. I needed the "sound" of a large dog, and I got that here at HHS.
Volunteering at Hinsdale Humane Society has been fun, as well as therapy. I've met many new people and have gotten my husband to volunteer here too.
Town: Forest View
Pets: Dexter, Buttons, Poco Chico, and Pepe (dogs; 2 from HHS)
Volunteer since: April, 2008
Volunteer jobs: Fundraising, and special events
Fun Fact: I swim a mile (72 laps) or water walk - four to five days a week. I also decorate cakes.