"Volunteering to serve others is the rent we pay for the space we occupy in this world." – author unknown.
Volunteers at Hinsdale Humane Society are vital to our organization. With their help, we are able to provide continued care, love and attention to our four legged friends until they find their forever homes.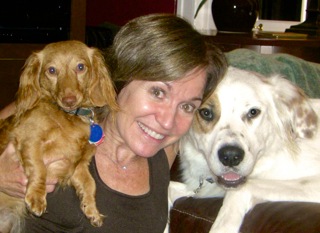 Sharon Foley
Why HHS?
Because I have a deep passion for animals and anything I can do to help and get involved, feeds that passion.
Town: Oak Park
Pets: Isabel, a beautiful mixed breed dog, and Brenna, a long haired mini dachshund.
Volunteer since: This is my first year as an HHS Board Member. I volunteered at an Oak Park animal shelter prior to this.
Volunteer jobs: Board Member, Gala Planning
Fun Fact: I have a passion for the 3 Ds: dogs, dancing and dining. I was also an aerobics instructor for over 20 years.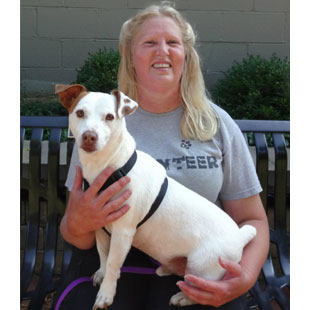 Eileen Zaba
Why HHS?
I think I volunteer here for the same reason everyone else does - I love the animals! It's fun coming in to see them every week and it's fun when you see them go home with a great family.
Why HHS thinks Eileen is special:
Eileen has donated over 1000 hours of volunteer time to helping the animals and the humans at the shelter. She always has a smile on her face, whether she's walking dogs in 100 degree weather or shoveling snow when it's below zero!
Town: Western Springs
Pets: None at the moment.
Volunteer since: 2010
Volunteer jobs: dog walker, gardening, cat socializer, special events, fundraising
Fun Fact: I'm a huge Rick Springfield fan. I also love to bake and garden.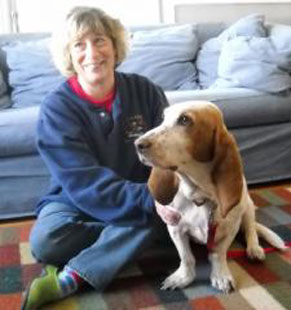 Patti LaMantia
Why HHS?
I have always loved animals, and wanted to do volunteering, and I thought, do what you love. I've made many friends, and enjoy working with the animals. I love the happy ending stories, and knowing that I have contributed in some way for them to find homes.
Town: Westchester
Pets: Basset Hound, Charlie; cats, Zappa, Zowie, Zeke, Zayda
Volunteer since: 2000
Volunteer jobs: cat socializer, dog walker, selling raffle tickets, face painting at HHS events, fundraising
Fun Fact: I work as a Quality Assurance Engineer, but really love being creative in any way that I can. I make jewelry, have done graphic design, painted murals, and anything else I can think to make. I also enjoy gardening. There's something about digging in dirt that I find very therapeutic.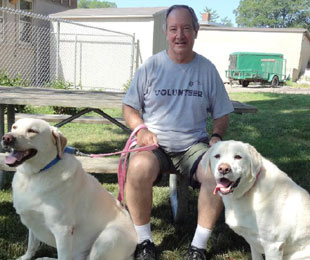 Paul Hollis
Why HHS?
I was exploring volunteer opportunities in anticipation of my retirement. HHS was a natural choice because of my love for animals. In addition, it was a tribute to our dog Inky who had passed, it filled the void. Little did I know I'd be hooked forever. The staff at HHS is the best, and the dogs and cats capture your heart.
Town: Countryside
Pets: Lab mix, Inky (deceased 2006), Casey the cat (deceased 2012), wants to adopt a therapy dog.
Volunteer since: 2007
Volunteer jobs: Red Dog Walker
Fun Fact: Paul uses shelter names for his various passwords at work, hoping it brings the pets good luck. He ran his first marathon in 1970, the same year he and his friends came up with the phrase "eat my shorts." It took Bart Simpson a while longer to make it popular.
Clare Vlazny
Why HHS?
My family has been connected to Hinsdale Humane Society for 50 years. My mother adopted a German Shepherd decades ago and our family has adopted five cats. I've always loved coming to the shelter and bringing my kids to see the cats. When my own cats died, I decided I would spent time taking care of those who needed it at the shelter. I've always had a connection with animals. I've volunteered many places since retiring, but the animals are my true calling.
Town: Western Springs
Pets: Havanese Dog, Wilson; Cats (recently deceased) Mao, Ely
Volunteer since: 2012
Volunteer jobs: Cat Socialization
Fun Fact: Loves hanging out with her grandsons; Ari,4, and Freddie, 6, huge football fan both professional and college, watches the Bears every Sunday in the fall.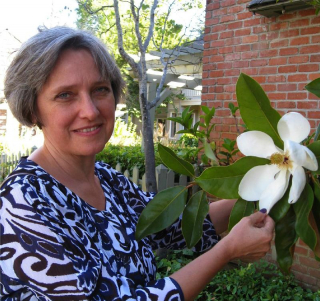 Carole Volenec
Why HHS?
I found out about Hinsdale Humane Society when I was working at the hospital. I came down to the lobby and there was a lady volunteering with a puppy who came to visit patients. I asked her about what she was doing and got involved from that day on. I love when someone is out of their home and away from their animals and family and you can bring them a little bit of happiness.
I volunteer at Pet Walk because it's wonderful to see so many peope come together with a common interest - their pets. These animals are so well taken care of, and it's just a happy day. You get to meet the same people year after year and establish relationships.
Town: LaGrange
Pets: 2 cats, Skimble and Tug
Volunteer since: 1993
Volunteer jobs: Pet Walk button team for 10+ years. Started with the pet therapy rabbit program, Loyola Pediatric Pet Therapy and Santa Paws.
Fun Fact: I enjoy spending time at my friend's farm in Galena. While I'm there I do everything from shoveling manure to giving vaccines to animals.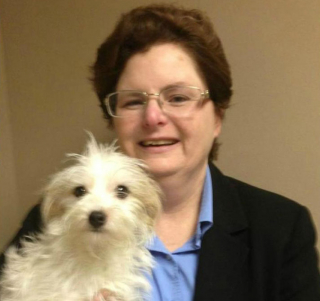 Marcy Mossburg
Why HHS?
I love working with animals and understanding behavior. This allows me to work with different breeds, animals of different ages and with different issues. I also like to think that I'm helping the animal get big enough, or learn behavior that will allow them to get a forever home.

What should people know about our fostering program?
Although it is a lot of work, the experience is priceless. You are helping an animal get off to a good start in finding a forever home. There are lots of opportunities to foster. If you are interested work with the staff to find a good fit for you.
Town: Clarendon Hills
Pets: Max - Boxer who was adopted from HHS, Myka (doxy/cocker mix), Otis - cat adopted from HHS, and Star - adopted form HHS. Other than Max most of my animals are what I call a "failed foster" - where I fostered the animal and they just ended up staying with me.
Volunteer since: 2004
Volunteer jobs: Foster Family
Fun Fact: I do dog training at night and on weekends.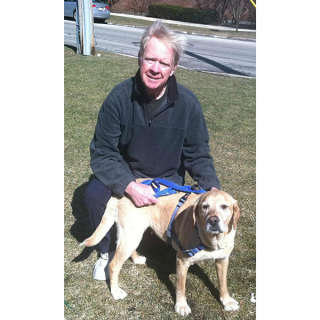 Bill Tietz
Why HHS?
It's just plain fun. I come once a week to walk dogs. What I like about it is if it's a dog you've never seen before you can come in, leash it up, take it out and it's your best friend.
Town: Oak Brook
Pets: 2 cats, Angel and Siamsa
Volunteer since: 1997
Volunteer jobs: Walking dogs
Fun Fact: Hung out with Kangaroos in Australia.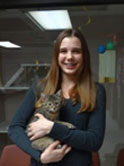 Alyssa Christoffer
Why HHS?
I love improving an animal's life by giving them the attention and care they deserve. Even if it's just by cleaning a cage or refilling a water bowl.
Town: Western Springs
Pets: 3 cats (Sophie, Pheobe, and Lil' Bit)
Volunteer since: July, 2012
Volunteer jobs: Green Dog Walking and Cleaning, watering and feeding the animals
Fun Fact: I rescued all three of my cats when they were kittens. Sophie and Pheobe when they were 6 weeks and Lil' Bit when she was 3 weeks.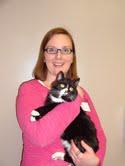 Emily Alsip
Why HHS?
I can't bring any more guys home with me, but I can help the cats and kittens at HHS feel loved and comfortable until they find their forever families. I like to find that one super shy guy and try my best to help him or her feel more at ease. I also enjoy scouting out potential candidates for my friends and family who are looking to adopt.
Town: LaGrange Park
Pets: 4 cats (Sammi, Anni, Gus - a mom and two of her grown up kittens; and Holland). They're all former strays from Chicago.
Volunteer since: February 2012
Volunteer jobs: I come in once a week to socialize the cats and kittens. I also work in the community to make sure cats are neutered or spayed.
Fun Fact: The first feral cat I helped to TNR (Trap Neuter Release) was in Rome! I was backpacking and came upon a colony that lived behind a very tall fence surrounding a church. After visiting several days in a row to bring them food, I noticed another girl inside the fenced area feeding them. We didn't speak each other's language, but together we worked to TNR one of the cats.