"Volunteering to serve others is the rent we pay for the space we occupy in this world." – author unknown.
Volunteers at Hinsdale Humane Society are vital to our organization. With their help, we are able to provide continued care, love and attention to our four legged friends until they find their forever homes.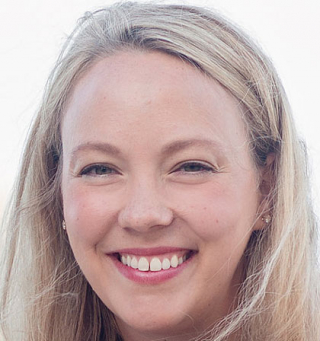 Walker Rediehs
Why HHS?
I LOVE animals, all kinds, and I have a huge place in my heart for rescue animals. All animals I have ever owned have been from a shelter. Since junior high I have been bringing home stray/unwanted animals against my parents' wishes, and today, it is my husband and children who have to put up with it! Just this past weekend we had 5 dogs staying with us...the more, the merrier! Hinsdale Humane Society is a great organization doing great things for our community and beyond. I am happy they let me be a part of it!
Town: Hinsdale
Pets: A rescue...a Benji-look-alike named Darvi, a rescue Maltese show dog named Felicia, and a fish named Finn.
Volunteer since: 2015
Volunteer jobs: I help put together the Silent Auction for the amazingly fun event, Howl-O-Ween Ball!
Fun Fact: I am from Mississippi! And contrary to what I look like when you see me around town, I work in the Fashion industry ;)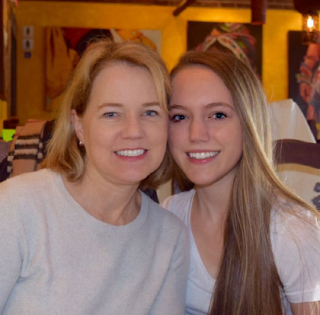 Caroline & Susan Reife
Why HHS?
My daughter and I share a love for all animals, so when she decided she wanted to foster kittens, we went to HHS. Since she wasn't quite old enough at that time, I started as a dog walker and really enjoyed it. Then when my daughter turned twelve, we started cat socializing and fostering kittens. We love being around the animals and giving them lots of TLC! It is heart-warming to witness the dedication of all the people working at the HHS.
Town: Hinsdale
Pets: We share our home with 2 black labs, Minnie & Mazie, our HHS (fostered) and adopted cat, Ivy, and our parakeet, Baby Blu.
Volunteer since: Susan, 8/2013, Caroline, 2/2103
Volunteer jobs: Cat socializers & (mom) dog walker
Fun Fact: Susan a birder & have worked with injured birds of prey. Caroline enjoys playing tennis and baking, and every year at Christmas time we make gingerbread houses from scratch.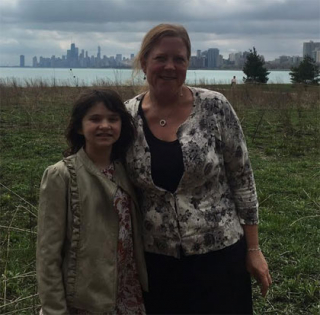 Melanie Dawe
Why HHS?
My niece, Ellie, wanted me to adopt a kitten, and she even created a Google slide presentation to convince me to adopt one or more. She has been visiting HHS and donating pet supplies for over 5 years, and she went to camp at HHS last summer.
Town: La Grange Park
Pets: We fostered three gray tabbies in the spring and then five brown tabbies in the fall, plus the little "bonus" guy you see in the photo. He stole our hearts, along with his tabby "sister", so we are happy foster failures, the proud family of Tipsy and Scrappy.
Volunteer since: March 2016
Volunteer jobs: Foster family
Fun Fact: The HHS fostering program is very thorough, and we've really enjoyed getting to work with the team, and the kittens! We plan to foster more kittens very soon!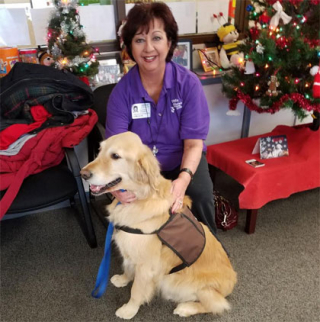 Jan Forster & Grover
Why HHS?
I knew I wanted to get my Golden Retriever, Grover, into a therapy program. I chose HHS because it is close to home, well established and Deborah was nice enough to return my call and give me the info Grover and I needed to get started. Grover and I are honored to represent HHS.
Town: Westmont
Pets: We have 3 dogs. Grover 8 year old Golden Retriever, Jazz 10 year old rescue (she is many different breeds-a Heinz 57), and Jade a 5 year old black lab mix also a rescue (my daughter rescued Jazz from an abusive situation). We were lucky enough to get Grover from the son of a friend of ours who had to give him up because his fiancée was allergic.
Volunteer since: Spring 2015
Volunteer jobs: Pet a Pet, CARe, Pet Therapy Ambassadors at special events
Fun Fact: Grover is not a barker except when there are dogs on TV. Not sure why, but he barks at all of them - even the stuffed ones! In our short time with pet therapy we have had many offers to take Grover home or stay with the patients all day! I get just as much pleasure visiting as Grover does.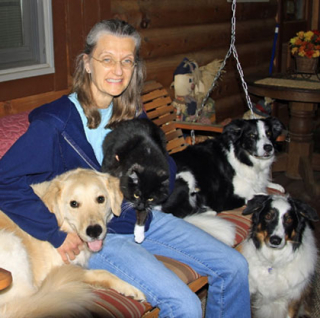 Jackie Rada
Why HHS?
I chose HHS because I think it is a great organization...I even came back after having to leave because "life became too busy". We also adopted two of our former kitties from HHS.
Town: Willow Springs
Pets: We have one kitty named Gryffin
Volunteer since: March 2016 (the second time)
Volunteer jobs: Cat Socializer
Fun Fact: I have been skydiving two times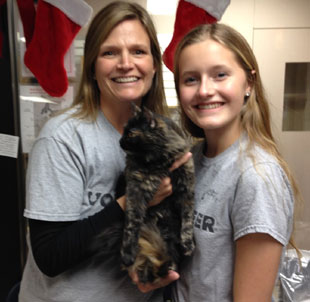 Megan & Katie Erickson
Why HHS?
When Katie was 13 she begged to volunteer at the shelter. At that time the only opportunity available to 13 year olds was "socializing cats with adult supervision" so we applied and there happened to be an opening. We have a family member who is allergic to cats so we can't have one in our home, so we really enjoy getting to socialize them at the shelter. Katie had never played with a cat before she was a socializer!
Town: Hinsdale
Pets: We have 2 dogs - border collies. We adore them but after volunteering at the shelter, we recognize the need for people to adopt senior dogs and plan to rescue seniors in the future.
Volunteer since: April 2015
Volunteer jobs: Cat Socializer, Cat website photographer
Fun Fact: Katie and I are passionate about the shelter and every pet that comes through. Until recently we never realized that many people in the community are also passionate, know the names of the animals at the shelter and track adoptions all through social media and the website! As a way to network and highlight available animals and shelter work from a volunteer and Hinsdale resident point of view, we decided to start an Instagram account, Hinsdale to the Rescue. We became SCUBA certified together a couple of years ago and love to dive!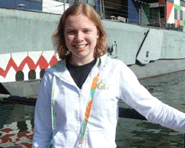 Katie Marr
Why HHS?
I wanted to help animals in some way, and HHS was perfectly placed, both geographically and the with types of work I was interested in. My day job can be quite stressful at times, and I wanted to do something that was low-stress but also mattered in some way. The opening procedures and cat socializing I do fit that exactly.
Town: Willowbrook
Pets: I have two female cats, Sibley (17) and Arwen (8). Both are rescues of course! Sibley is from Michigan, and Arwen was born in California. They're reluctant travelers, but move whereever I do.
Volunteer since: April, 2015
Volunteer jobs: "Opener" and Cat Socializer
Fun Fact: I'm learning to sew so that I can make costumes for myself to wear at fan conventions (like Comic Con). My ultimate goal is to make an historically accurate Elizabethan Era court gown. It may take a few years to get there though, especially since the cats like to "help".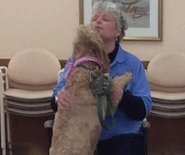 Marianne Bero and Ginger
Why HHS?
My dad had to spend some time in assisted living during his final illness...I remember thinking if the opportunity ever presented itself, I would like to give back and visit others in that situation and make a small difference in day to day routines.
Fast forward a few years...a beautiful puppy named Ginger entered our life, and had so much joy to share....I thought she might make a great therapy dog if she ever settled down from puppyhood. When Ginger turned 3 I saw the opportunity to volunteer for Pet A Pet at HHS....so we gave it a try. Ginger was great and we decided to go for Pet Partners certification so we could also volunteer for READ...and it was a proud moment when we passed!
Town: Westchester
Pets: We have a 3 year old rescue pug, Ruby, who is devoted to Ginger and a 13 year old cat, Alli.
Volunteer since: October, 2013
Volunteer jobs: Pet Therapy Team
Fun Fact: Ginger was named by the little boy who had Ginger's mother. After we had her several months someone asked me....did you name her because of Gilligan's Island....Ginger & Marianne? That was the first time I made the connection....but it has come up and we have laughed about it many times since. To take it one step further...my husband's name is Fred....Fred & Ginger...some things are just meant to be!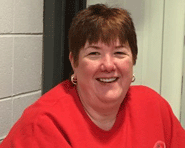 Kathy Dieskow
Why HHS?
I decided to volunteer at HHS because I love animals and didn't have anyone at home at the time. Three weeks later my Bailey cat came home with me.
Town: Brookfield
Pets: Pets at home - Now I live with two cats, my boy Jackson and my girl Skylar (also HHS alums).
Volunteer since: January 2002
Volunteer jobs: Dog walker, cat socializer, videographer and general event volunteer.
Fun Fact: Jackson actually adopted me. As I entered the cat room he started talking to me and then put his paw out waving me over. As I walked up to his cage he put his paw on my face and reeled me right in. And Samantha has taken care of all my adoptions!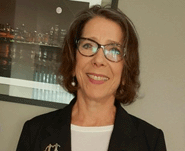 Ruth Novak
Why HHS?
I wanted to get involved because I love animals and it breaks my heart to think of them in cages trying to figure out what happened to their little lives and waiting for their forever homes. It has been very satisfying to learn that everyone gets adopted, maybe not as quickly as we would like to see, but they do go home. And they are truly cared for at HHS by the great staff and volunteers.
Town: Burr Ridge
Pets: I am the Mom to an 11 year old Siberian named Duster. She is smart and comical and loving and I couldn't ask for a better cat. If I could, I would have a dozen cats and dogs...so instead I socialize with them at the HHS.
Volunteer since: August 2015
Volunteer jobs: Cat Socializer
Fun Fact: I used to be in a comedy improv group in the 80's with a guy who you may know from his role on 'Parks and Rec'.