"Volunteering to serve others is the rent we pay for the space we occupy in this world." – author unknown.
Volunteers at Hinsdale Humane Society are vital to our organization. With their help, we are able to provide continued care, love and attention to our four legged friends until they find their forever homes.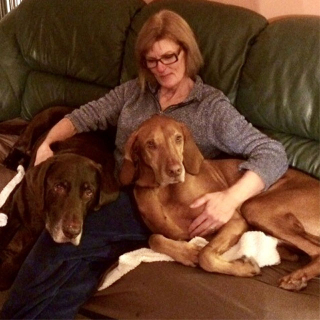 Kathy Greulich
Why HHS?
I started because I no longer had my own dogs, so I thought I could do something to help other animals in need. The people at HHS are awesome! They work so hard for so many animals. I truly appreciate the opportunity for my small part in this wonderful effort.
Town: Burr Ridge
Pets: We lost both of our senior dogs to different cancers in 2016. I do have two Granddogs: Buster and Hazel.
Volunteer since: September of 2017
Volunteer jobs: Closer on Thursdays. I also helped with Santa Paws, 2017. Looking forward to dog walking in the near future, and hopefully being a foster at some point.
Fun Fact: I loved doing agility with my Vizsla, Wrigley. I always thought he could have been really good, if I had been a little better at it!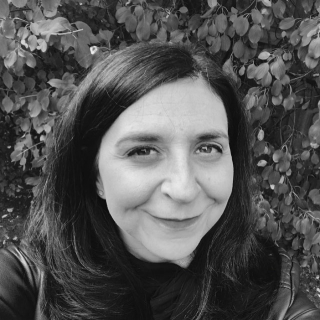 Aimee El-Zayaty
Why HHS?
I moved to Hinsdale in 2016 and immediately knew I wanted to continue working with an animal rescue organization. I previously had volunteered for over 7 years at another shelter. I loved the intimate feel of the staff and volunteer base and the mission of the organization. The amount of love these animals get is second to none.
Town: Hinsdale
Pets: Max (11 year old boxer lab mix), Mr. Smithers (3 year old long haired cat), and Sophie (a 3 year old DSH tabby). All three are foster failures from my last shelter.
Volunteer since: 2016
Volunteer jobs: Reception, Community Outreach, Special Events, Fostering mostly kittens
Fun Fact: Since I began working in animal rescue over 10 years ago, I have fostered 87 animals. People always ask if fostering is hard. Yes, sometimes it can be hard to let some of them go, but then I remember this number. 87. If I had kept the first few, I would have been too busy to foster again. Instead, I have helped 87 animals get into loving homes. My whole family is part of the fostering process. While I take on most of the poop duty, they help with everything else. My two teenage children have experienced puppies and kittens being born in our home, the loss of a sick animal that didn't respond to medication, and the difference a little bit of love can make in the life of an animal - all important life lessons.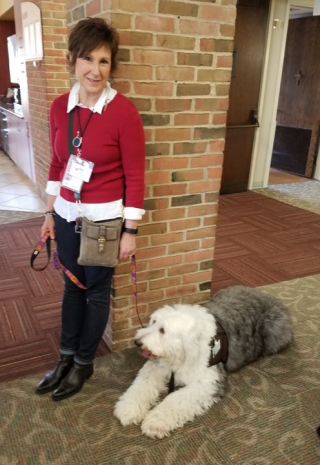 Ann Marie Casper
Why HHS?
Since the only dogs I have ever had in my life were toy poodles, when we finally decided on Lilly (an Old English Sheepdog) I knew that training was a must. We trained with a wonderful local group and most of the dogs were being trained to be service dogs. I thought we should be able to be helpful to others in some way too, and after having spent many hours visiting elderly family members in nursing facilities, I knew that Lilly and I should become a therapy team. Once Lilly and had completed the necessary steps with Pet Partners to become a therapy team, we joined up with the Hinsdale Humane Society since they have such an extensive outreach program in place.
Town: Hinsdale
Pets: We have Lilly, the Old English Sheepdog, and two cats, Rocky who we adopted from Anti Cruelty in Chicago as a kitten who is now 15 and Lucy who is 14 and was also adopted from the Hinsdale Humane Society also as a kitten.
Volunteer since: 2014
Volunteer jobs: Pet a Pet and CARe programs; special events for Pet Partner Teams
Fun Fact: When Lilly and I aren't "working" I enjoy traveling, playing tennis and gardening.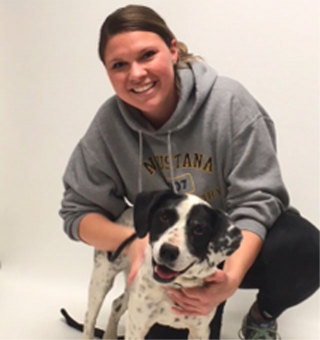 Brittany Tisza
Why HHS?
I found my dog, Zamboni at HHS and wanted to give back.
Town: Lemont
Pets: Zamboni, a boxer mix
Volunteer jobs: Photographer & Ambassador
Fun Fact: My husband and I are expecting our first baby in April!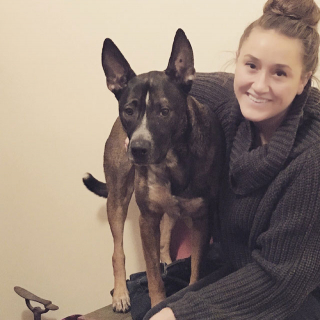 Linda Merrifield
Why HHS?
I love HHS's passion to teach the public about animal welfare and advocacy.
Town: Downers Grove
Pets: Zeke - Cattle Dog Mix (7); Perdita - Border Collie Mix (4); Bouchie - Long Haired Orange Tabby (11)
Volunteer since: 2017
Volunteer jobs: Cat Socializer, Special Events, Closing Procedures
Fun Fact: My dog Perdita was adopted from HHS, she lived with 30 other dogs in the Tennessee Woods, and my sister Sara adopted Sonja from HHS, one of the 30 dogs as well!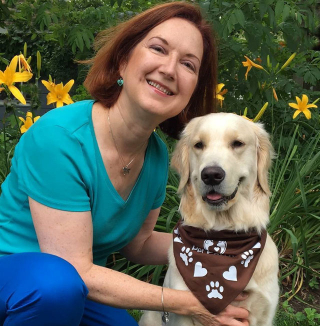 Mary Beth & Maggie; Mary Beth & Bailey
Why HHS?
When we adopted Riley and I saw his loving personality, I knew he had to be a therapy dog. The Pet a Pet program was perfect for him because each team works alone.
Town: Downers Grove
Pets: Riley, Timmy, Maggie, Jesse James and Bailey, all Golden Retrievers. Riley taught me how much dogs can love. Timmy taught me how much dogs can learn; he, and every dog of ours after him, trained with Pet Partners.
Volunteer since: 2002
Volunteer jobs: Pet a Pet and READ with Maggie; READ with Bailey, special events for Pet Partner Teams
Fun Fact: My great-uncle brought the recipe for Irish coffee to America!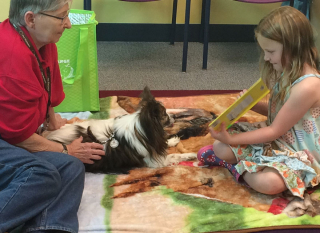 Judi & Kip
Why HHS?
I knew Hinsdale Humane Society had a very active therapy program and did great work. Kip and I wanted to be a part of that.
Town: Clarendon Hills
Pets: I currently have Kip, a male Papillon, Kip was picked up on the street by animal control and was in 3 different foster homes within about a 3 month period. Some friends of mine knew the person who was fostering him last. They contacted me and said I should adopt him because he was so much like my Cocker Spaniel, Kayley. Kip and Kayley instantly took to each other, so Kip came home with me in April 2006.
Volunteer since: May, 2017
Volunteer jobs: READ program; special events for Pet Partner Teams
Fun Fact: One of Kip's favorite activities is to search for and find things I have hidden.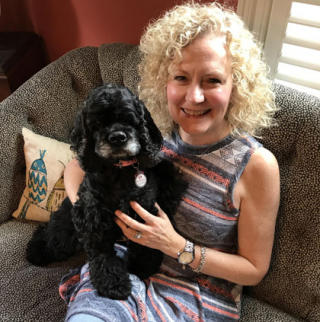 Charlotte Keane & Sláinte
Why HHS?
Years ago my father was terminally ill and hospitalized, and missed his dog so much. At that time we could not bring his dog to the hospital to see him, nor were there any pet therapy programs. So, in memory of my dad, I started volunteering with our first dog after becoming a registered Pet Partners therapy team.
Between Sue Aikman at the Bellyrub Klub and Lori Halligan from HHS, we were recruited into the HHS pet therapy program for community outreach and have enjoyed our visits to area libraries and at events helping to promote HHS.
Town: Elmhurst
Pets: Sláinte is our vision-impaired, 8 year old, female American cocker spaniel.
Volunteer since: 2011
Volunteer jobs: READ, Pet Therapy Ambassadors at special events.
Fun Fact: One of Sláinte's favorite tricks is to show how excited she is to read by opening her favorite book for her reading friends. She also enjoys playing the piano.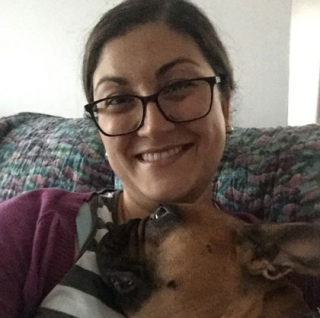 Georgann Grecco
Why HHS?
​The Hinsdale Humane Society ​is such a gem! The facility is so clean, and spacious for the animals. Everyone who works and volunteers at HHS is kind, compassionate and friendly. HHS does an amazing job of providing Hinsdale and the surrounding communities with the opportunity to rescue animals and learn more about animal welfare and care. I love being at the front desk, because I get to hear the stories of so many who have found a best fur-friend from us!
Town: Western Springs
Pets: ​ Chauncey, 2 year old Frenchie, HHS Alum​
Volunteer since: 2008
Volunteer jobs: ​ Reception and singing at the Pet Walk
Fun Fact: ​I was in an a cappella group in college called The Rip Chords.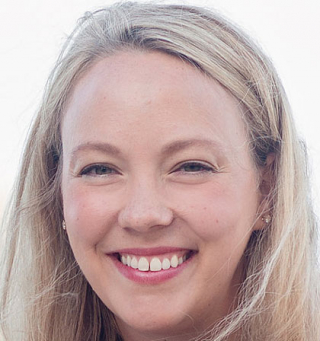 Walker Rediehs
Why HHS?
I LOVE animals, all kinds, and I have a huge place in my heart for rescue animals. All animals I have ever owned have been from a shelter. Since junior high I have been bringing home stray/unwanted animals against my parents' wishes, and today, it is my husband and children who have to put up with it! Just this past weekend we had 5 dogs staying with us...the more, the merrier! Hinsdale Humane Society is a great organization doing great things for our community and beyond. I am happy they let me be a part of it!
Town: Hinsdale
Pets: A rescue...a Benji-look-alike named Darvi, a rescue Maltese show dog named Felicia, and a fish named Finn.
Volunteer since: 2015
Volunteer jobs: I help put together the Silent Auction for the amazingly fun event, Howl-O-Ween Ball!
Fun Fact: I am from Mississippi! And contrary to what I look like when you see me around town, I work in the Fashion industry ;)