"Volunteering to serve others is the rent we pay for the space we occupy in this world." – author unknown.
Volunteers at Hinsdale Humane Society are vital to our organization. With their help, we are able to provide continued care, love and attention to our four legged friends until they find their forever homes.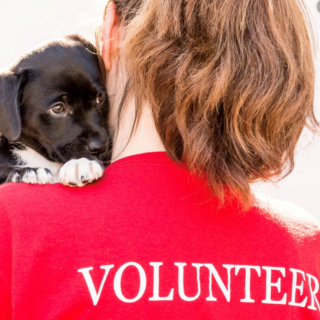 We Need You!
Why HHS?
We want you! We are in need of help in the following volunteer areas:
Dog Walkers
Dog & Cat Kennel Cleaners
Opening & Closing Help
Cat Socializers
For information, please see the Volunteering page of our website.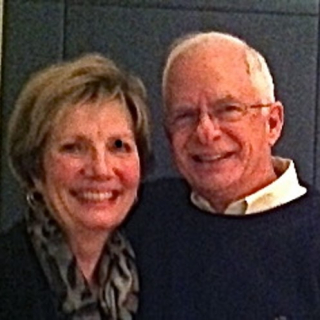 Bob and Kathy Mullenbach
Why HHS?
We love animals and live right next door!
Town: Hinsdale
Pets: None of our own, but we have 5 granddogs.
Volunteer since: July 2019
Volunteer jobs: Bob assists with marketing and admin issues and is a dog walker, also works events. Kathy is a greeter and works events.
Fun Fact: Bob is a retired professor and is a veteran having served in the Army Special Forces. Kathy is a retired banker and a Pez collector.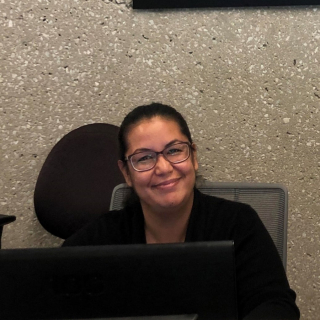 Iris Wadda
Why HHS?
I love the work they do and how welcoming everyone is. Plus my family loves fostering and helping the animals get healthier and ready for adoption!
Town: Brookfield, IL
Pets: 2 Chihuahuas (Taffy & Zoe), 2 Guinea Pigs (Tulip & Petunia), and lots of fish!
Volunteer since: March 2019
Volunteer jobs: Greeter, Foster Family, Dog Walker
Fun Fact: Taffy, our Chihuahua, is 12 years old but she is so tiny at 2lbs that she causes excitement everywhere we take her! (*Staff member, Kelsey Barry, has been known to steal Taffy at times!*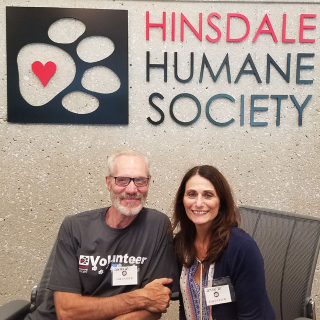 Leslie & Carlos Wilken
Why HHS?
This is close to home, it's a beautiful facility, and we love the people who work here. We wanted to be close to dogs and cats and do what we can to help them get their forever homes.
Town: Darien
Pets: Only fish right now.
Volunteer since: March 2019
Volunteer jobs: Greeter Desk
Fun Fact: We moved here from California for work and retired last December. We wanted to volunteer and to work with animals. We have four children and two grandchildren who live in California.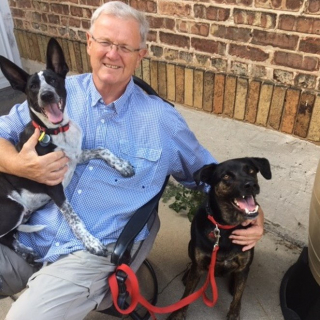 Ron Fiala
Why HHS?
I grew up with dogs and they have always been a part of my family's life. When we adopted Hinsdale was our go to shelter for rescue pups. The staff was always helpful and we came to know it as a place that has dogs and cats best interest at heart. I enjoyed their training classes with Kym and that inspired me to become a volunteer dog walker.
Town: Berwyn
Pets: A new pup I named Bo. I came in to walk dogs and this little guy looked at me and that was it, I took him home. He was a shy guy but my daughter's dog Finn (From HHS), showed him the ropes and he definitely is a changed dog. Rory, my oldest daughter's dog, is also from HHS.
Volunteer since: 2017
Volunteer jobs: STAR Dog Walker
Fun Fact: I love to fly fish. Bo sticks close to me and I think he will make a good fishing buddy. I also take blues harmonica lessons at The Old Town School of Folk Music.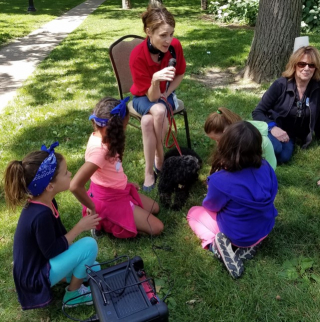 Dietre Hayford & Bosco
Why HHS?
When I decided I would like to try pet therapy with Bosco, I looked into different ways to go about it. I saw that HHS offered it and knew that is where I would like to be. I admire so much what HHS is able to do for so many cats and dogs. Being a part of this organization is an honor.
Town: La Grange
Pets: Bosco, Cockapoo
Volunteer since: November, 2015
Volunteer jobs: Pet a Pet, READ, Spec Ed, CARe, Hospice
Fun Fact: My mother's side of the family is from the island of St. Croix in the USVI. Our family goes back many generations there and even founded a rum distillery that is still distilling to this day; Cruzan Rum. My mother, as well as several other relatives, lives on island. We are lucky enough to go down for a couple weeks every summer. It has been very special to me to be able to take my kids down there, just as my mother took my sister and I there when we were kids.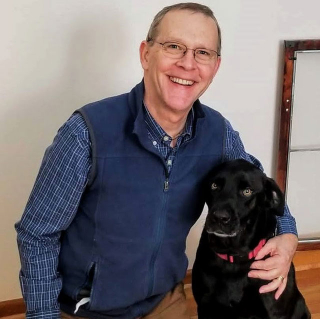 Mike Bresolin & Jango
Why HHS?
I share the HHS mission in support of the compassionate treatment of animals. One of my goals when I retired was to fulfill a dream of being the human part of a pet therapy team. I was referred to the HHS Pet-a-Pet and Pet Partner programs by a close friend.
Town: Lombard
Pets: Jango - Labrador / Terrier Mix
Volunteer since: September 2017
Volunteer jobs: Pet a Pet, READ, Special Ed, Special Events
Fun Fact: I lived in Liverpool England for 2 years!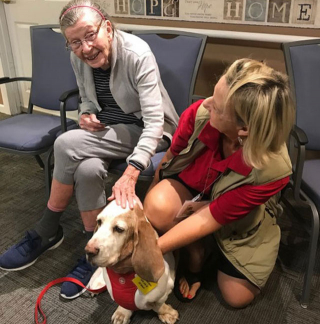 Kathleen Burns & Theo
Why HHS?
I always wanted to do pet therapy when I retired. I had just lost my 6th basset when I retired and Theo and Frisky (cat ) came up for adoption at the same time. Theo had been a therapy dog before I adopted him, so it was perfect. We had to take Frisky to get Theo.
Town: Burr Ridge
Pets: Theo - Basset Hound, Frisky - DSH Cat
Volunteer since: April, 2016
Volunteer jobs: Pet a Pet, Special Events
Fun Fact: Theo and I are trying to hike all the trails in the Cook County Forest Preserves
Dog Walkers
Why HHS?
Dog walkers like Linda Gordon work with our dogs that are ready to be adopted out to new homes. Volunteers work on socialization, leash behavior, and basic commands through hand signals.
This rewarding volunteer position provides our dogs with much needed one on one time with caring humans as well as fresh air and exercise.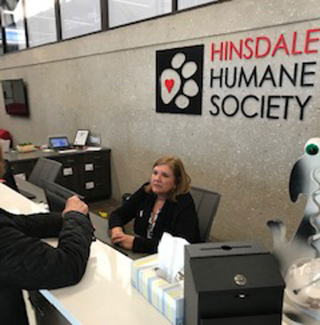 Greeters
Why HHS?
This month we're spotlighting one of the new positions that have been developed due to our our move to the Pet Rescue & Resource Center (PRRC): Volunteer Greeters.
Greeters are often the first impression of HHS that customers have. Our volunteers in this critical role must be 18 years of age or older and have excellent customer service skills.
Our greeters are empathetic to the sometimes emotional stories that come through our doors. Setting aside judgment can be difficult at times, but is mandatory for anyone working with our guests.