"Volunteering to serve others is the rent we pay for the space we occupy in this world." – author unknown.
Volunteers at Hinsdale Humane Society are vital to our organization. With their help, we are able to provide continued care, love and attention to our four legged friends until they find their forever homes.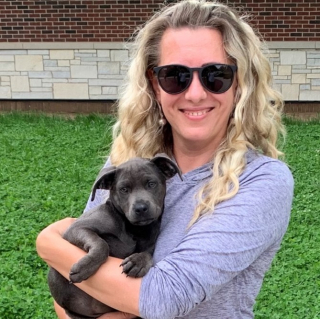 Laura Dajoraite
Why HHS?
Laura began volunteering for us when we moved to our new facility and we were blown away with her mastery of not just beautiful photos, but also how she would get every animal to give her just the look she was after with her toolbox of noises. Laura has a professional photography business (see her work at lauraphotos.com) and recently presented us with some wonderful ideas for partnering together to raise funds for our animals. Soon you will see her gorgeous work on display permanently in our lobby. Our thanks to Laura for sharing her talent with us to help animals and promote our cause.
Town: Westmont
Volunteer since: 2019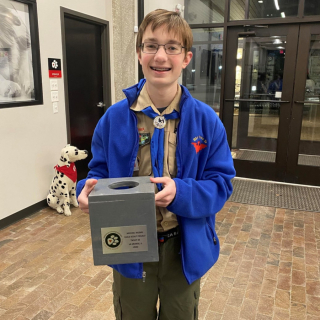 Michael W.
Why HHS?
Michael Weems, freshman at Lyon's Township High School and a member of Boy Scout Troop 39 of La Grange, IL recently completed his Eagle Scout Project to benefit the Hinsdale Humane Society.
Back in 2017, Michael and his family rescued 'Duke' their cuddly black cockapoo and added him as the newest member of the family. During that time, and while enjoying the company of his new best friend, Michael got the idea to give back to the organization that helped make possible the joy he found with having a pet. When he approached the Hinsdale Humane Society with his idea, it was a very short discussion that led to a mutually collaborative effort to come up with a project to benefit the organization and allow Michael to give something back.
Starting in November of 2019, Michael and Ms. Kelsey Barry, Volunteer & Foster Coordinator at HHS, developed a plan to enhance the kennels with 'Dog Treat Dispensers' that Michael would build for the kennels, and 'leash hooks' that Michael would install for added storage capacity. Then, after careful planning and with the help of his fellow Scouts, Michael created a prototype that, after approved, was duplicated and created to benefit the Hinsdale Humane Society and help him complete his Eagle Scout service project.
On Tuesday, March 3, 2020 Michael, along with other members of his Troop completed the final installation of his project – 6 'Dog Treat Dispensers' and Eight Leash Hooks. The dispensers will help prospective new families interact with the dog's in the care of HHS while the leash hooks will help with the storage of volunteer and staff supplies. The project allowed for Michael, as a Scout, to give something back to an organization that has made possible the fun, love and joy that comes from pet ownership.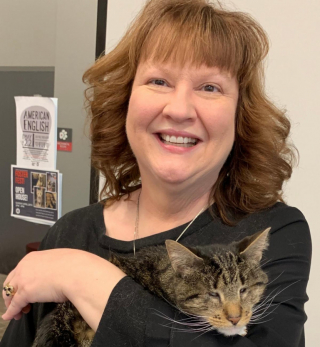 Laura Donohue
Why HHS?
I am a nurse at Central Dupage Hospital working between the Mother Baby unit and the Neonatal Intensive Care unit. Due to Covid 19 we are floating to the medical / surgical unit to assist with the high volume of sicker patients. Because I am a registered nurse, I am drawn to helping all beings. When I foster animals I am always willing to take the sickest kittens, where my nursing skills can be utilized.
Pets: I have six cats. Two are special needs. One is blind and the other (my new kitty Angel) has cerebellar hypoplasia which makes her a wobbly kitty (that is also what Edelweiss had). All of my cats except for one are, or have been, HHS alumni.
Volunteer since: 1999
Volunteer jobs: Cat socializing, helping out with events, fostering, helping out as an adoption counselor for Clear the Shelters, and pet therapy with my cat Tinkerbell as well as Edelweiss, who was part of the program until she just recently passed away.
Fun Fact: I have a very creative side and enjoy sculpting, painting, ceramics and other craft projects. Back in the 80's I was invited to participate in the Oak Brook art show with my sculptures.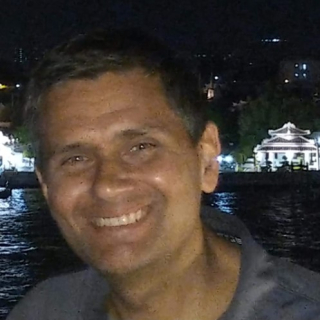 Vinaya Sharma
Why HHS?
A huge thank you to Vinaya Sharma who made a generous donation for the adoption of harder to place cats. We are so happy to announce that through our "Match Me Up" Campaign for cat adoptions, our supporters matched his donation!
This campaign focuses on finding homes for "harder to adopt" cats including for senior cats, FIV cats, bonded pairs, medical cases, long term residents, and cats that need special homes, through waived fees and specialized promotion. Veterans adopting cats through this campaign will also receive special cat care packages as a way to say thank you.
The "Match Me Up" Campaign for cat adoptions is in honor of Kathie and Kevin Irving and Barb Parsons. Between them, they have almost 25 years of volunteer hours taking care of our feline friends and helping us find their forever homes.
Learn more about our Match Me Up Campaign at https://www.hinsdalehumanesociety.org/help/match-me-up.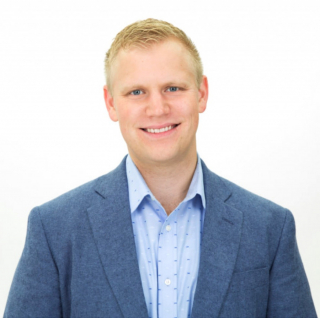 Dr. Ryan Evenhouse
Why HHS?
When asked to delve deeper into why he supports HHS as one of his charities, Dr. Ryan explained that he likes how the shelter not only helps animals directly, but also helps the entire community through the programs offered, like low cost veterinary services for families in need, lots of volunteer opportunities and more. "I know animal shelters work extremely hard to get donations," said Dr. Ryan. "Knowing only about 3% of all charitable giving goes to animals and the environment, I felt HHS would be a great steward of my charitable gifts." Dr. Ryan struggled at first with how he could make an impact given his business is so young. This is where a little creativity came in.
"I knew making a one time contribution in the amount I desired would be challenging financially, so I approached HHS and asked if I could contribute the same amount, but do so in 12 monthly gifts." This allowed him to meet his annual goal without negatively impacting his monthly business cash flow. HHS has been the delighted recipient of Dr. Ryan's generosity on a monthly basis ever since.
His specialty in primary spinal care led us to ask if he has any suggestions for pet owners in terms of remaining healthy and pain free. "If you have a larger dog that pulls on the leash when walking," said Dr. Ryan, "try holding the leash with both hands in front of you instead of with just one hand. Holding the leash with one hand creates a twisting motion when your dog pulls and it puts a lot of pressure on the back. By holding the leash with two hands in front of you, the pressure is now straight forward and much easier on your back."
While we hope no one experiences back pain, if you do have discomfort, we highly recommend seeing Dr. Ryan.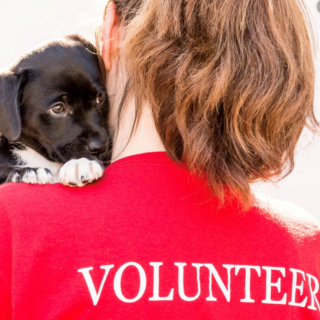 We Need You!
Why HHS?
We want you! We are in need of help in the following volunteer areas:
Dog Walkers
Dog & Cat Kennel Cleaners
Opening & Closing Help
Cat Socializers
For information, please see the Volunteering page of our website.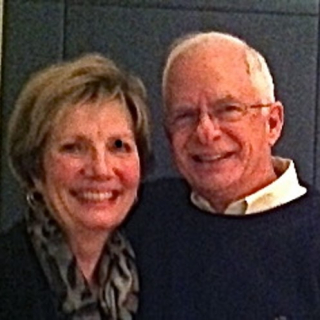 Bob and Kathy Mullenbach
Why HHS?
We love animals and live right next door!
Town: Hinsdale
Pets: None of our own, but we have 5 granddogs.
Volunteer since: July 2019
Volunteer jobs: Bob assists with marketing and admin issues and is a dog walker, also works events. Kathy is a greeter and works events.
Fun Fact: Bob is a retired professor and is a veteran having served in the Army Special Forces. Kathy is a retired banker and a Pez collector.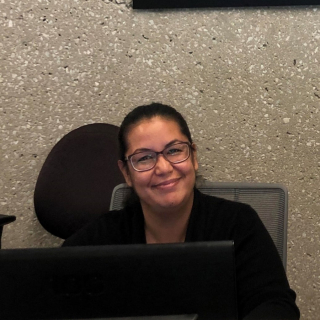 Iris Wadda
Why HHS?
I love the work they do and how welcoming everyone is. Plus my family loves fostering and helping the animals get healthier and ready for adoption!
Town: Brookfield, IL
Pets: 2 Chihuahuas (Taffy & Zoe), 2 Guinea Pigs (Tulip & Petunia), and lots of fish!
Volunteer since: March 2019
Volunteer jobs: Greeter, Foster Family, Dog Walker
Fun Fact: Taffy, our Chihuahua, is 12 years old but she is so tiny at 2lbs that she causes excitement everywhere we take her! (*Staff member, Kelsey Barry, has been known to steal Taffy at times!*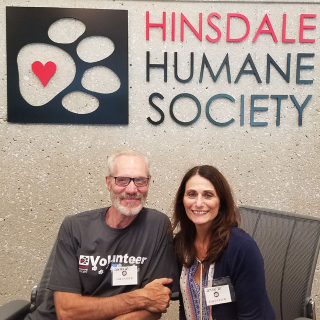 Leslie & Carlos Wilken
Why HHS?
This is close to home, it's a beautiful facility, and we love the people who work here. We wanted to be close to dogs and cats and do what we can to help them get their forever homes.
Town: Darien
Pets: Only fish right now.
Volunteer since: March 2019
Volunteer jobs: Greeter Desk
Fun Fact: We moved here from California for work and retired last December. We wanted to volunteer and to work with animals. We have four children and two grandchildren who live in California.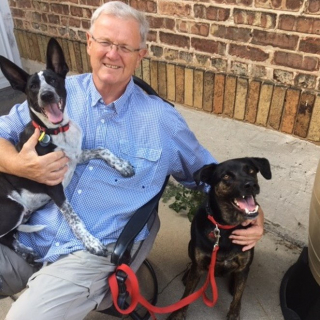 Ron Fiala
Why HHS?
I grew up with dogs and they have always been a part of my family's life. When we adopted Hinsdale was our go to shelter for rescue pups. The staff was always helpful and we came to know it as a place that has dogs and cats best interest at heart. I enjoyed their training classes with Kym and that inspired me to become a volunteer dog walker.
Town: Berwyn
Pets: A new pup I named Bo. I came in to walk dogs and this little guy looked at me and that was it, I took him home. He was a shy guy but my daughter's dog Finn (From HHS), showed him the ropes and he definitely is a changed dog. Rory, my oldest daughter's dog, is also from HHS.
Volunteer since: 2017
Volunteer jobs: STAR Dog Walker
Fun Fact: I love to fly fish. Bo sticks close to me and I think he will make a good fishing buddy. I also take blues harmonica lessons at The Old Town School of Folk Music.