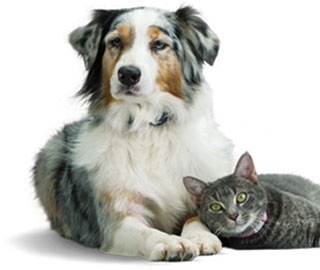 Dog Walker
Exercise and provide companionship and sometimes grooming for our shelter dogs by walking them outside on HHS property. All walkers start with "easy temperament" dogs and after exhibiting consistency in schedules and following protocol, may be chosen to participate in further training to work with more challenging pets.
Cat Socializer
Socialize shelter cats, on-site, with playtime and grooming.
Foster Family
House shelter animal(s) until ready for adoption. Animals are either recovering from illness, pregnant, not socialized, or too young. HHS provides all necessary food, equipment, and medication. Ability to care for animals with special needs and transport them to veterinarian as needed. Time commitment varies depending on needs of animal. Foster families require an additional orientation and must pay for an annual license through the Illinois Department of Agriculture.
Pet Therapy
Working with your evaluated pet, volunteers in the Pet-a-Pet program visit nursing homes, assisted living facilities, and rehabilitation centers. Our Pet Partner licensed teams visit hospitals, pediatric rehab facilities, libraries and schools through our CARe (Canine Assisted Rehabilitation) program.
Pet Transport
Using your own car or the shelter's van, volunteers drive shelter animals requiring spay or neuter surgery to local veterinarian. Trips are usually scheduled early in the morning. Current driver's license is required.