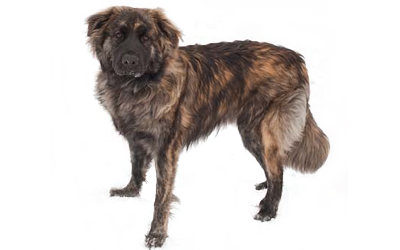 Coping with Loss
If you are lucky enough to have a beloved pet in your life, you will probably experience heart-breaking loss at some point. Our companion animals bring such joy and unconditional love. When they leave us through death, it may seem that our homes and our lives will never be the same. The Hinsdale Humane Society suggests these tips in helping you adjust.
Realize that your feelings are yours. Don't rely on others who may not understand how you feel. Friends may not understand the depth of our grieving, our sense of hopelessness, or our utter despair. They may say insensitive things, such as "It was only a dog. It's not like your spouse or child died." Reach out to those who understand your loss.
Memorialize your pet. Write poetry or journal your feelings. Make a scrap book. Find a special frame or box for your pet's collar, tags, or photograph. Plant a dogwood tree, a pussy willow bush, or other plant which reminds you of your pet. Children can draw a picture or create a craft. Together with your children, make dog or cat shaped cookies and have a "memory" party to share songs or stories.
Remember the other pets in your household. Your other pets may become needier, anxious, or have eating and sleeping disturbances. Spending quiet time with them may be what you both need.
Volunteer! Some of our volunteers have found that showing compassion to our homeless animals helps, especially if they miss their departed pet, but aren't emotionally ready to bring another furry friend into their home.
Open Your Heart Again. When the time is right, consider adopting a new pet to fill your heart and home with joy.
Helping Others Cope with Loss
A simple "I'm sorry for your loss" is really all that is necessary, sometimes accompanied by a touch on the shoulder, while from some people a hug is appropriate and welcomed. Others find that making a memorial gift in honor of the loss respectful.
Additional Resources
Hotlines:
Chicago Veterinary Medical Association (630) 325-1600
Indiana Pet Loss Support Group (317) 251-4028
Books
Coping with Sorrow on the Loss of Your Pet
Moira Anderson, Peregrine Press, 1994.
Oh Where Has My Pet Gone?: A Pet Loss Memory Book, Ages 3-103
Sally Sibbitt, B. Libby Press, 1991.
Preparing for the Loss of Your Pet
Myrna Milani, DVM, Prima Publishing, 1988.
Remembering My Pet: A Kid's Own Spiritual Workbook for When a Pet Dies
Nechama Liss-Levinson, PhD and Rev. Molly Phinney Baskett, SkyLight Paths Publishing, 2007.
Saying Good-bye to the Pet You Love
Lorri Greene, PhD and Jacquelyn Landis, New Harbinger Publications, 2002.
The Human-Animal Bond and Grief
Laurel Lagoni, Carolyn Butler & Suzanne Hetts, W.B. Saunders and Company, 1994.
The Loss of a Pet
Wallace Sife, Howell Books, 1998.
The Tenth Good Thing About Barney
Judith Viorst, Athenum, 1971.
Websites