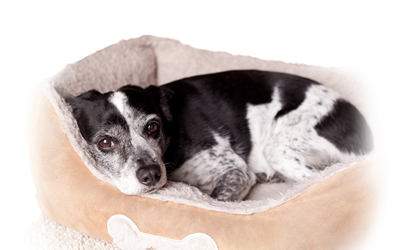 Having trouble finding a new home for yourself and your pet? Consult our tips for finding pet-friendly housing and for persuading a landlord to allow pets.
Tips for Finding Pet-Friendly Housing
Start looking six weeks before you must move.
Contact real estate and rental agents who also own pets to ask for leads.
Contact local animal shelters, animal care and control facilities, and vets to ask for leads.
Read the apartment guidebooks found at your local supermarkets or in newspaper boxes. Listings in these guidebooks often indicate if a building is pet-friendly or not.
Use the websites listed in Additional Resources to search online for housing.
Look for either large complexes that already have a documented pet-friendly policy or smaller condominium owners who you can persuade to allow your pets.
Never try to sneak in your pet. If found out, you potentially face eviction or other legal action.
Consider federal housing. In 1998, regulations were changed to allow companion animals.
Consider temporarily housing your pet with a friend, neighbor, or relative. Sometimes vets will offer low-cost, short-term boarding.
Consult an attorney if you are in an apartment and you are being evicted because your landlord reversed the pet policy. For example, NYC prohibits eviction of any tenant who has owned an animal for at least 90 days with the knowledge of management. To locate an attorney, contact your local bar association and ask for a referral that has expertise in animal law or landlord-tenant law.
If you are unable to locate pet-friendly housing, never just leave your pets behind when you vacate your home.
Persuading a Landlord to Allow Pets
Found the perfect place to live, but meeting with resistance from the landlord? Perhaps just a little persuasion is needed. Set up a face-to-face meeting with the key decision-maker(s) at the rental facility and sell the concept, yourself, and your pet.
Selling the Concept
Point out that responsible pet owners make excellent residents. They search harder for a place to live and are therefore more likely to stay put resulting in lower vacancy rates.
Propose creating a formal document containing pet guidelines and for dealing with non-compliant tenants.
Let prospective landlords and managers know that you understand that living with a companion animal is a privilege, not a right.
Ask if the landlord's hesitancy is the result of a previous negative experience and show how you will be different.
Suggest offering a pet deposit.
Offer to rent month-to-month for several months until your landlord is convinced you are a model tenant.
Selling Yourself and Your Pet
Provide a letter of reference from your current landlord stating that you are a responsible pet owner.
Enroll your dog in a basic obedience class(es) and then provide written proof of completion.
Neuter or spay your pet and provide proof of it from your vet. Point out that this results in a healthier, calmer pet that is less likely to be a nuisance.
Provide documentation from your vet stating that you are current on all your shots and are proactive in your pet's medical care.
Maintain an active flea-control program and provide proof from your vet.
Point out that your pet is housetrained and you are committed to cleaning up after it.
If you are concerned about your dog being noisy while you are gone, let your landlord know you are committed to using a pet sitter or walker.
If you are concerned about your cat climbing, point out that you will trim its nails and provide scratching posts and climbing options to prevent damage to rugs and drapes.
Invite the landlord to meet your pet. Be sure the pet is groomed and well- behaved. Point out that the same pride you take in caring for your pet extends to caring for your home.
Create a short scrapbook or write a resume that shows off your pet's attributes and how well you care for the pet. Include all the documentation described in this section.
If Successful
Get it in writing. You can sign a pet addendum to your rental agreement. If your lease has a no-pets clause, make sure it is crossed out and initialed on both your copy and your landlord's copy.
Discuss all pet deposits and fees in advance and have these put into writing too.
Additional Resources
www.peoplewithpets.com
Lists pet-friendly properties nationwide. Can also be reached at 888-293-PETS.
www.apartments.com
www.apartmentguide.com
www.move.com
Allow you to search for apartments nationwide. You can customize your search for apartments that allow cats or dogs.
www.homeproperties.com
Allows you to search for apartments in a few states, including Illinois. You can customize your search for apartments that allow cats or dogs.
www.hsus.org
Contains a wide variety of information on animal-related topics. Use the site's search feature to locate information on renting with pets.
www.apartmentlist.com
A free resource for your pet owners to use to find pet friendly housing. Enter your search criteria and click 'Advanced' to search for Pet Friendly housing from the Amenities selections.
http://www.rent.com/pet-friendly-apartments
Free Pet Friendly Apartments Search
http://www.rentlingo.com/
A free, nationwide service that pulls up-to-date apartment availability for millions of listings from multiple sources, and shows if the property is pet friendly.
http://hotpads.com/IL/Chicago
Advanced filter allows search for Pet Friendly results
http://www.zillow.com/chicago-il/apartments
Advanced filter allows search for Pet Friendly results.
http://www.trulia.com/for_rent/Chicago,IL/cats,sm_dogs,lg_dogs,other_pets/map_v
Trulia's Chicago pet-friendly page has over 5,000 listings.
http://www.trulia.com/rent/
Trulia's rental homepage offers nationwide pet-friendly housing simply by selecting cat, small dog, large dog or all under "All filters."
https://www.abodo.com/pet-friendly
ABODO has the largest list of currently available pet friendly housing.
RentCafe.com is a trusted resource for renters throughout the U.S., listing apartments for rent straight from property managers.
http://flatslife.com
All apartments in our 12 buildings in Chicago are pet friendly.

https://moderncastle.com/apartment-living-for-pet-owners/

https://www.apartmentguide.com/apartments/Illinois/Hinsdale/pet-friendly-4lh/

The Complete Guide to Apartment Living for Pet Owners

Pet Friendly Apartments Near Hinsdale, IL