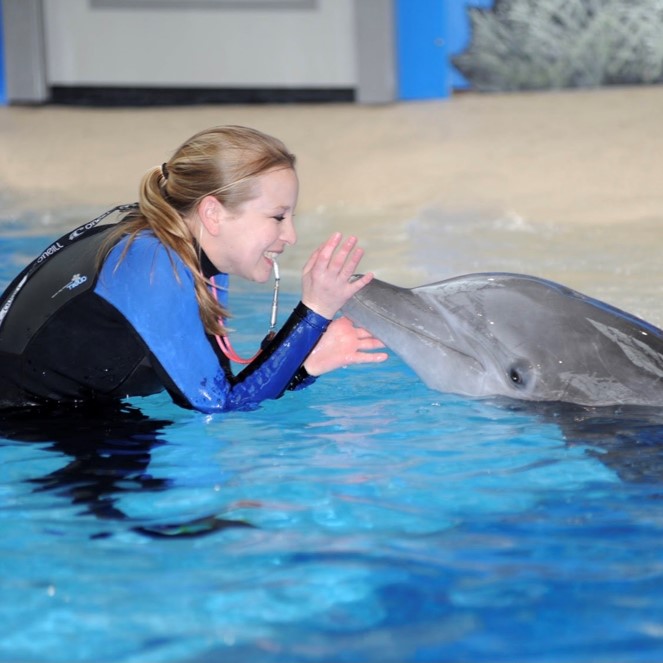 Jamie Merlo has 20 years of animal training experience. She is able to connect well with animals and "read" their behavior. She specializes in determining the motivation for undesirable behaviors and innovation for creating a solution to problematic behaviors. Jamie is a certified dog trainer through the International Association of Animal Behavior Consultants.
She received her degree in BA Zoology from the University of Hawaii at Manoa and worked for 15 years with Brookfield Zoo as Senior Animal Care Specialist with dolphins, seals, and sea lions in the marine mammal department.
Matt Saunders is a Certified dog trainer through Animal Behavior College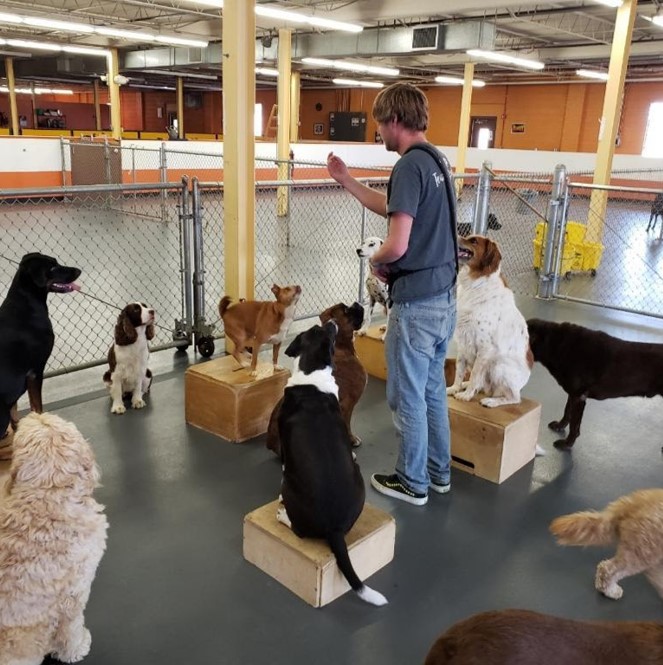 Since 2010, Matt has worked as a positive reinforcement trainer who likes to try to keep training sessions fun for the dog and the handler. He personally has 4 dogs (three are pitbull mixes and one german shepherd /lab mix) and is well versed in multi-dog household situations, as well as fear-based aggression to other dogs and people. He believes that teaching dogs to have good basic obedience skills is important to give yourself and the dog tools to set them up for success in so many situations.
"I would say the most rewarding dogs that I work with are the ones who are more sensitive or fearful. Helping them come out of their shell and help them through their journey to become more confident and comfortable. It's amazing to watch them improve."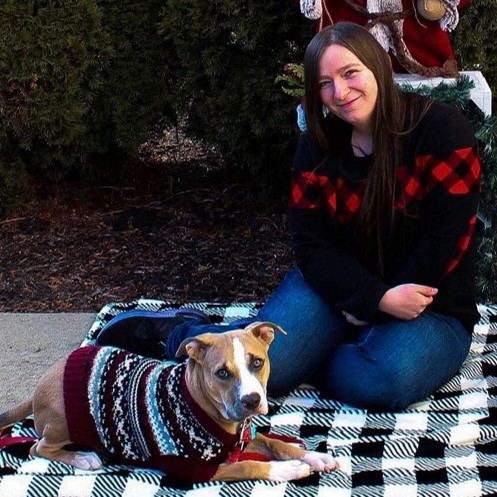 Courtney Temen holds a Bachelor of Science, Zoo Science from Friends University.
During college Courtney volunteered and was an intern at Sedgwick County Zoo where she worked with birds and various mammals, including gorillas, red river hogs, maned wolves, and lemurs. She has been training dogs since graduating college in 2019.
Courtney loves being a dog trainer because of the important role training plays in helping families build strong relationships with the dogs in their lives.