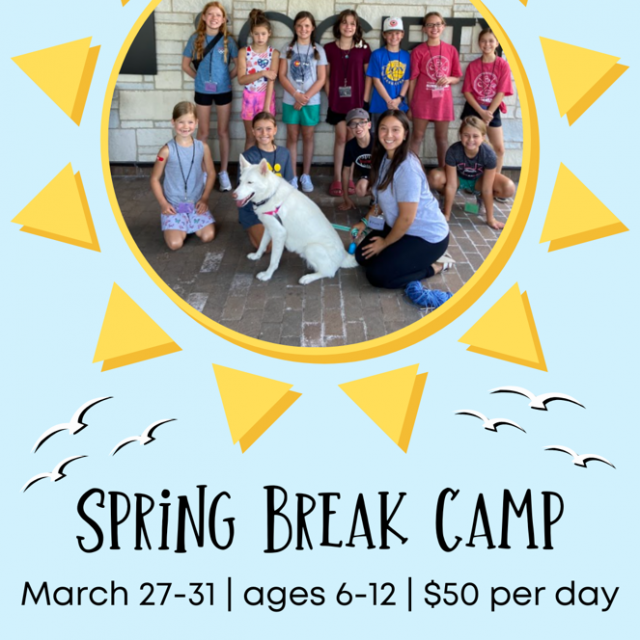 Spring Break comes with many perks: visits from family and friends and time off of school; however, it also brings boredom among kids who are out of school for a week! Hinsdale Humane Society is thrilled to announce that we are offering Spring Break Camps for anyone ages 6 - 12 during the week of March 27 - 31, 2023. Spring Break Camp is $50 per day.
Spring Break Camp Registration is Open!
There are also still some open spots in our Summer Camps. Click here to register for Summer Camp.
These one day camps are 2 hours long each and are structured similar to our summer camps: packed full of fun games/activities, opportunities to volunteer around the shelter, and plenty of time with our adoptable animals and therapy animals when available! Each day will include different activites/lessons, so feel free to sign your child up for multiple days. A signed waiver will be needed by the first day of camp attendance.
Spring Break camp is different daily, so feel free to sign your child(ren) up for multiple days!
Similar to our summer camps, we have split our camps into two age groups each day:
Critter Camp is for ages 6 - 8 and runs each morning from 9:00am - 11:00pm
Animal Advocates Camp is for ages 9 - 12 and runs each afternoon from 12:00 - 2:00pm