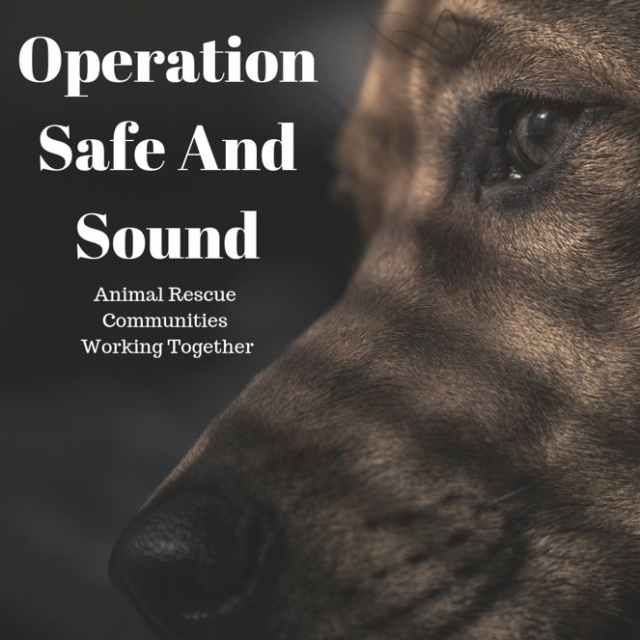 On July 13, Hinsdale Humane Society (HHS) was approached by PAWS (Plaquemines Animal Welfare Society) in New Orleans asking for help in relocating dogs and cats in preparation for Tropical Storm Barry.
HHS believes as a rescue community we are stronger together, so we led the effort during Operation Safe & Sound, with A.D.O.P.T. Naperville, PAWS, and LASPCA, to save 53 animals.
Of those animals, 20 cats and 5 dogs became residents of our Tuthill Family Pet Rescue & Resource Center (PRRC). Some needed extra medical attention; others will need special training. Most of these animals have lived outside for the bulk of their lives or in a shelter environment for more than a year. We are 100% committed to helping them find their forever homes, but to do that, we need your help.
Please consider donating to Operation Safe & Sound. Your donation will help HHS provide life-saving medical treatment, training, food and care in this vital part of their journey.
Other ways you can help!
ADOPT: Are you looking for your new family member? Come meet these animals and all the guests of the PRRC.
FOSTER: Foster care provides these special-needs animals with an atmosphere where they can thrive away from the stress of the shelter environment. Because of this invaluable program and its dedicated, caring volunteers, these animals who otherwise might not be adopted, are able to find loving, lifelong homes. Contact foster@hinsdalehumanesociety.org to foster.
EDUCATE: Help us share their stories. Follow us on Facebook, Instagram and Twitter and share our posts about these pets.
Operations like this often mean early mornings, hard work, and increased costs, but in the end it is all worth it. Please stay tuned as we share the ongoing stories of the lives saved through OPERATION SAFE & SOUND. We have a feeling you're going to love them all as much as we do!
Below are the names of the Operation Safe & Sound pets so you can track them on our website in the meantime:
The five dogs include: Cabernet | Empire| Gunner (ADOPTED!) | Reign | Selena
The 20 cats include: Annabelle | Aphrodite | Beverly | Bumble | Catlyn | Charles | Coffee | Dill Pickle Pizza (ADOPTED!) | George (ADOPTED!) | Jollie | Maggie (ADOPTED!) | Marilyn | Martha | Montana (ADOPTED!) | Myth (ADOPTED!) | Omen (ADOPTED!) | Peaches | Stacey | Tracy | Zachary Binx
Following are the medical issues that came with these pets in need:
UPDATES:
Dog Highlights:
Two of the five dogs we took required spay/neuter surgeries. Two of the dogs had ticks and have been treated. One dog had skin issues requiring antibiotics. And three of the five are heartworm positive and will require lengthy treatments.
Cat Highlights:
ALL of the cats we took in were spayed/neutered. Some of them have been in a shelter environment for more than 8 months. The transporting shelters did a great job preparing them to be sent to other locations. Vaccine and deworming schedules will need to be continued for all of the cats, particularly the eight kittens we received. There are a large number of upper respiratory cases that will require antibiotic treatment. This is often caused by viral infections emerging due to stress.
All of the cats and dogs from this rescue operation have been medically assessed and are on the path toward adoption. Our hope is that they'll find a new second chapter of life with us. Thank you for caring about our animals and stay tuned for further updates.