The goal of our classes is to foster a strong, positive bond between dogs and their owners. Through these classes, we strive to promote humane education, responsible pet care, and dog training based on positive motivation.
All animals, regardless of class option, need to be registered BEFORE coming to class. Classes run from August - Dec and Jan - June. See below for specific dates and/or session information. Direct questions to obedience@hinsdalehumanesociety.org.
Meet Our Trainers!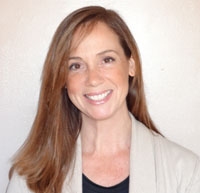 Kym Iffert is a certified dog trainer and mentor trainer through Animal Behavior College. Kym began her training education in 2006 after working with her own rescued pets and has dedicated her career to improving the relationships people have with their pets and helping dogs in and from shelters through education and training. She is certified in Pet CPR and first aid, a licensed presenter for Family Paws Parent Education® programs, licensed instructor and evaluator for Pet Partners® pet therapy programs, certified AKC Canine Good Citizen evaluator, a member of Association of Pet Dog Trainers and the Pet Professional Guild. She is the Operations Manager at HHS.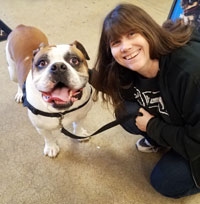 Deborah Plowman, an accredited dog trainer, uses positive training methods in her classes to make training fun as well as to help build a positive relationship between dog and human.
Deborah would like all dogs (and any animal) to be happy in a forever home for their entire lives no matter how they arrived at that home. She believes that a strong human-dog bond should be based on trust and the best way to do this is through education and training. You will hear her say that we can spoil our dogs, but they need to be well trained and have manners.
Deborah mentored under Kym Iffert as well as trained separately for many years. She is a member of Association of Pet Dog Trainers and is a certified AKC Canine Good Citizen evaluator. She has volunteered at different shelters and continues to help enrich the lives of dogs and their families.

Brandi Calvert is a certified dog trainer through Animal Behavior College. She graduated in 2013 and she went on to teach at a pain free facility for over 3 years. Brandi has over 5 years of experience with in-home private lessons and is a CGC evaluator through the AKC.
Previous to becoming a dog trainer Brandi fostered and volunteered through a local rescue. She is the administrator for Protect The Pets of Illinois (a movement started by Dr. John Robb to amend the rabies law to allow titering to prove immunity). She is also pet CPR and first aid certified.
Brandi's training philosophy is pain-free, progressive and goal oriented. She is passionate regarding pet nutrition and preventing over-vaccination to increase longevity and prevent disease. Her goal is to keep each dog happy, balanced and in an appropriate and forever home. She resides with a 10 year old beagle-boxer mix named Stoli and an 8.5 year old Pit-rot mix named Kilo.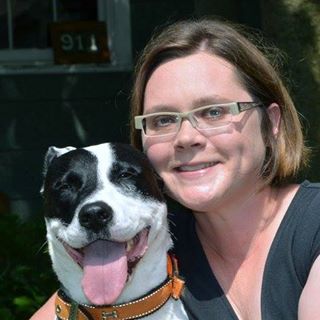 In her classes, Gretchen Decker uses dog-friendly techniques free of harsh physical corrections so that both dog and owner look forward to training. Gretchen's main goal is to help you and your dog attain a fulfilling owner-pet relationship. She received her training certification from the Certification Council for Professional Dog Trainers and is a full member of the Association of Pet Dog Trainers. Her professional experience includes being the current owner-operator of Gretchen Decker Pet Services and a former Manager of Canine Operations at Oak Park's Animal Care League. She also volunteers with Pets for Vets, training and placing shelter dogs as family dog companions for veterans.
Registration
Registration is a two step process:
Register for your class by clicking the link below
Once you have registered, you will be given a link to complete the Dog / Family Profile. This profile must be completed prior to your first class.
Class Dates / Times:
Family Dog Obedience Class
This class teaches basic obedience commands and good dog behavior using positive motivation techniques. You will learn how to communicate better with your dog, resulting in a stronger, more positive bond. The class covers topics including:
Sit
Stay
Come
Greet without jumping up
Housebreaking
Controlled walk on a leash
Releasing toys and food
Responsible pet care
The class is open to all dogs adopted from HHS and non-aggressive dogs from the community. Proof of current rabies vaccination is required. Family members over the age of 5 are welcome and encouraged to attend. If your dog is under 4 months, we recommend a puppy kindergarten as a prerequisite.
Requirements: Dogs 4 months and Older​
Dates: See chart above
Price: $150 ($25 refund given upon completion to all adopters who sign up for classes w/in 7 days of adopting)
Puppy Pre School
Start your puppy out right by focusing on the behaviors you want, rather than struggling with what naturally comes to our 4-legged friends. A 6 week open enrollment class introduces your puppy to safe socialization with people, household manners, proper handling techniques, focused attention and basic obedience commands while safely interacting with other dogs both on and off leash. This fun, interactive class will help you understand and successfully navigate typical puppy problems including puppy nipping, housebreaking and crate training as well as proper health and nutrition and exercise needs.
Requirements: Puppies must be 8-14 weeks at the start of class and have proof of current vaccinations & deworming.
Dates: See chart above
Price: $150 ($25 refund given upon completion to all adopters who sign up for classes w/in 7 days of adopting)
Beyond the Basics Class
This class takes your well trained dog from being told what to do and turns him into a thinking dog who can figure out what he needs to do in order to score the reward. We review the skills learned in Family Dog Obedience Class and add more depth by introducing distractions and new concepts that can give you and your dog the skills to consider Canine Good Citizen or Therapy Training. We cover recalls, sit stays, go to your place, greeting people and other dogs while on leash, loose leash walking and impulse control exercises.
Requirements: Family Dog Obedience Class
Dates: See chart above
Price: $150 ($25 refund given upon completion to all adopters who sign up for classes w/in 7 days of adopting)
Cancellations / Location / Class Instructions
Refunds for these classes can only be offered if cancellation notice is given a minimum of 14 days prior to the beginning of class.
Please note: Starting with the January 2019 sessions, all classes will be held at our Pet Rescue and Resource Center, 21 Salt Creek Lane, Hinsdale.
For safety reasons, children under the age of 5 may NOT attend. Children 5 to 16 years of age must be accompanied by an adult.
Please be on time for class and be prepared with the following*:
Your dog on a well-fitted flat buckle collar, front clasp harness or gentle leader
A 6 - foot leash (leather, cotton or nylon)
A large amount of tiny, moist, chewy high value treats. (boiled chicken, cold cuts, cheese or hot dogs work well)
Your dog (please take them for a walk & potty break before class)
*At no point will any type of metal collar or" flexi-leashes" be allowed for use in class.