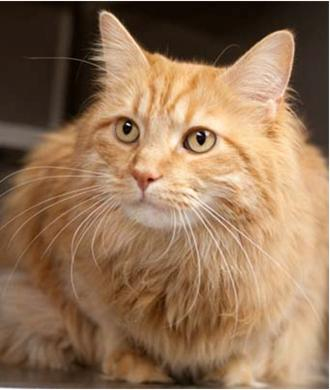 The Hinsdale Humane Society receives hundreds of adult cats each year, but sadly many are passed by for their cute and cuddly younger counterparts. As a result, many wonderful cats remain in the shelter for months at a time waiting to find their forever homes.
To help promote the adoption of our adult feline residents, we have implemented a "No Fee" Felines adoption program for all cats one year of age or older as a means to:
Help more cats find loving forever homes
Reduce the length of cats' stay in the shelter
Provide adopters with information about the benefits of adopting adult cats
Save more lives
Only the adoption fee is waived: all other adoption policies remain in effect and adopters must meet regular HHS adoption criteria to assure the match is in the best interest of both the animal and adopter.
Discover the joys and charms living with an adult cat brings by adopting a feline friend today! Click here for a printable version of this information.
View us on WGN-TV promoting this program!