Veterans Volunteer Program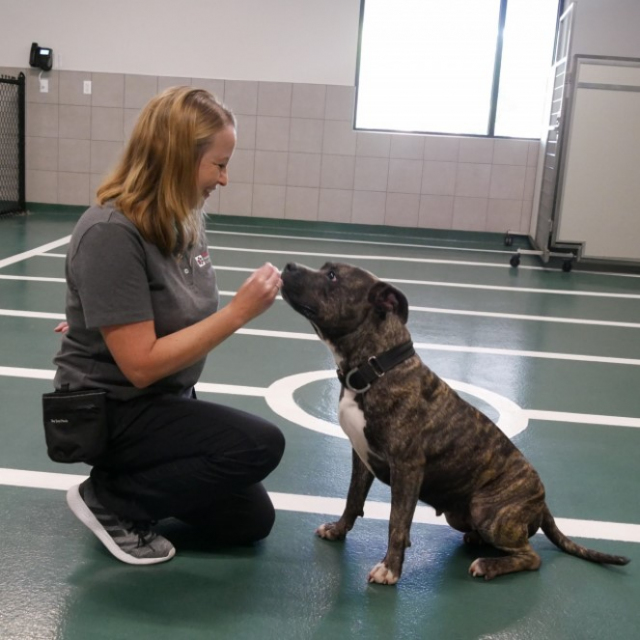 Veteran Volunteer Groups will not only help to make sure our animals are happy, active and fulfilled, but will also help ease their transition from shelter life to forever homes and offer mutual healing for humans and animals. It will also allow us to work with our community partners to pull dogs that need specialized training.
Quarterly, Veteran-based volunteer sessions will work on training and enrichment with our shelter animals. The volunteer program will address and cater to specific disabilities as needed and will play an important role in helping our animals find their forever homes and provide mutual healing for both humans and animals.
Volunteer opportunities:
Designated days to have Veterans come in to walk or socialize with our animals. These will be one hour sessions and capacity will depend on current COVID restrictions.
Designated days that Veterans come in and work with our shelter trainer, Jamie Merlo, on enrichment and training for our animals.
Veteran Volunteer Mentor Program
To become a volunteer, please reach out to Andrea Wendlandt, Veteran Program Manager - andrea.wendlandt@hinsdalehumanesociety.org or (630) 323-5630, extension 38.