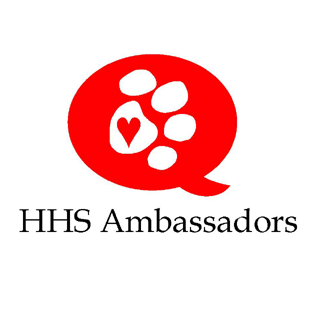 Hinsdale Humane Society Ambassador Membership Application
The Ambassadors are a group of enterprising women helping to raise awareness of HHS through the a major fundriasing event, to be held in October 2018. This event will be held in the new shelter!
So many lives have been positively impacted through the Pet Therapy programs, obedience classes, youth educational opportunities and a variety of other services available through HHS. Since their founding in 2014, the Ambassadors have been instrumental in helping spread the word to a wide audience by lending their expertise and creativity to a variety of fundraisers.
Thank you for your interest in the HHS Ambassador Program!
Ambassador Expectations
1 year commitment with renewal late winter 2019
Understand the HHS Mission and details of the new shelter, and be prepared to promote our mission and objectives through your own networking circles and social media as well as by suggesting local "influencers" you think could help drive exposure, awareness and event ticket sales
Focus on the fall fundraising event with work from March - November by signing up to chair or assist on a committee and attending monthly planning meetings
Purchase 2 tickets to the fall event upon acceptance as an Ambassador
Benefits of being an Ambassador!
Involvement in event photo sessions and Social Media Campaign
"In the know" about HHS long-term and fundraising plans
Be part of an exciting year with new opportunities, social media campaign themes and growth
Featured on the HHS website and in the monthly newsletter
Featured in the new HHS Shelter
Know you are helping animals that cannot speak for themselves. HHS is not a sad place, rather a place of safety, hope and love. These animals have been rescued and await their forever homes. BUT we cannot do it without you and the entire HHS staff and volunteer teams making this a reality.
Interested to learn more? Contact the Ambassador Chair Mistie Lucht at ambassadors@hinsdalehumanesociety.org.