Special Medical Needs Animals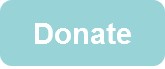 In this new world of COVID-19, medical concerns are at the forefront of everyone's minds. Thankfully we know our pets cannot carry the virus. But life does carry on despite it all, and we've had a number of pets unexpectedly struggling through other medical issues. They have needed intensive help from us for some unique medical situations
Did you know we have a Medical Fund that is vital during times like these?
Our Medical Fund offsets the cost of diagnostic radiographs, heartworm treatment, corrective and emergency surgeries, specialized diagnostic assessments and eye care, and laboratory testing for the special-needs animals we receive. It also helps us provide resources for our volunteer fosters who are vital in providing a quiet space for our animals to heal. Because of this life-saving fund, we have been able to give special-needs animals the medical care needed to allow them to have full and happy lives in new homes. It also allows us to help partner organizations when they are in need because we believe as a community, we are stronger together.
We currently have animals with unique medical conditions and we're working hard to provide them with the best quality of life possible. Here are their stories:
Tyra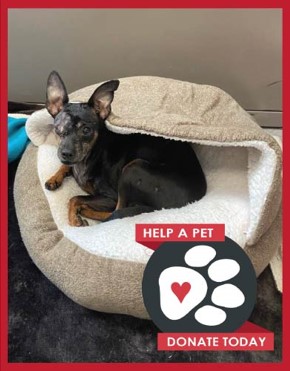 Tyra is a 7-year-old min pin mix who had a large mass on her neck that was prohibiting her from being on the adoption floor at Aurora Animal Control. We believe that in the rescue world, we are stronger together. That is why, when they contacted us to see if we could help, we jumped at the chance, especially having the medical program resources to do so.
Once Tyra arrived at the Pet Rescue & Resource Center (PRRC), our veterinarian, Dr. Kristin went straight to work to make her feel better. Dr. Kristin and her team removed the mass along with two others that were found during the initial exam and found they were all benign. Shortly after arrival, an issue was noticed with her right eye. A foster home diligently applied eye medications, but little improvement was noted, so she was sent to a veterinary ophthalmologist. Tyra was found to have a lens luxation where a portion of her eye moved out of place, blocking flow of fluid in the eye and causing discomfort/loss of vision. While eye drops could be given to control glaucoma and pain, since the eye was not functional, it was determined that the best course of action would be to remove her painful/diseased eye. HHS medical staff performed the enucleation (eye removal). Tyra didn't miss a beat after surgery and was up eating her dinner a few hours later, unfazed. Stay tuned for the rest of our little fighter's journey!
Midnight
Oftentimes in the administrative offices at the PRRC, staff members see a streak of black running down the hallway or come upon an office buddy for the day. That is where our resident office cat, Midnight spends most of his days, soaking up sun beams and demanding pets when he is so inclined.
Due to no fault of his own, Midnight found himself in need of a new home last November and came back to his family at the shelter. This special boy faces some medical challenges we are working hard to address so that Midnight can finally have his happily-ever-after.
Midnight has Feline Immunodeficiency Virus (FIV). FIV cats often live long, healthy, and relatively normal lives with no symptoms at all. In fact, studies over the last ten years or so have shown that cats with FIV often live as long as otherwise healthy cats that do not have this virus. However, there are times when FIV positive cats do have severe periodontal disease because of the abnormalities with their immune systems. Unfortunately, this is the case with Midnight.
His dental condition is very poor and he has stomatitis, which extends beyond typical gingivitis and tartar to involve inflammation, redness and pain throughout the entire mouth. Midnight also has lesions on his teeth called feline odontoclastic resorptive lesions (FORLs) which are essentially holes in the teeth caused by the cat's body resorbing the teeth. These FORLs and stomatitis cause significant pain and can result in a cat chewing oddly, or being unwilling to eat due to the discomfort. Dental surgery is urgent for him. We will be working with our friends at Willow Grove Pet Clinic on Midnight's surgery and helping him have the best quality of life possible.
Pneumonia Puppies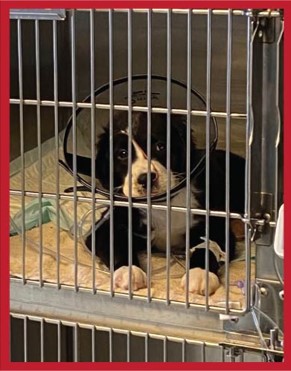 Earlier this year, we pulled a group of 6 puppies from our friends at Illinois Animal Rescue. It was a really wonderful litter, and all the puppies found their forever homes the first weekend they were up for adoption. But approximately 1-week after adoption, several of the pups from this litter showed symptoms of severe respiratory illness, and two were diagnosed with severe pneumonia. Life-saving treatments including isolation, oxygen supplementation, IV-fluids and IV-antibiotics were administered to give these pups their best chance at survival.
As the adopters rushed for medical treatment, our main priority was and is to provide them with the resources they need. We are happy to report that all the puppies are on the road to a full recovery.
You can help make a huge difference in Tyra and Midnight's lives and help us provide the resources needed during dire medical emergencies. Please consider giving a donation to our medical fund here.