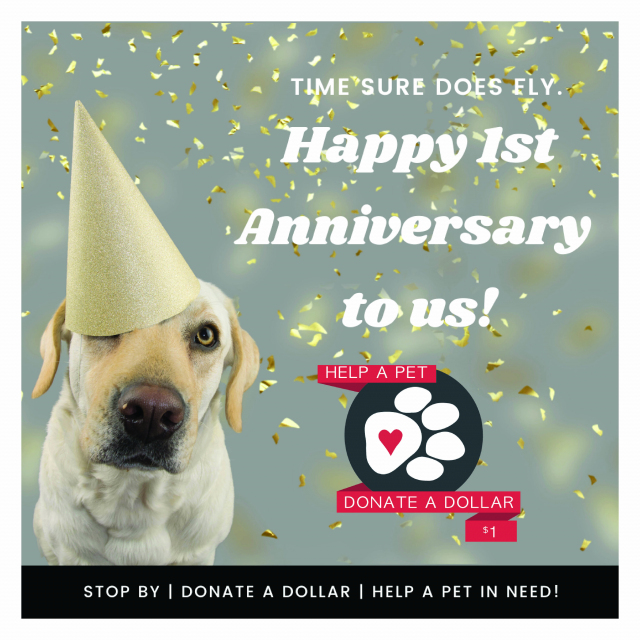 Time has flown & we're celebrating 1 year in our new building!
If you haven't had a chance to visit us (and the animals!) in our new building, we encourage you to stop by the Tuthill Family Pet Rescue & Resource Center soon. We're located at 21 Salt Creek Lane in Hinsdale.
To celebrate our anniversary, we're encouraging our visitors to take part in our Help a Pet, Donate a Dollar campaign to help save more animals. Donate a dollar and your name will go up in our facility in our prominent lobby display so everyone can see how you helped an animal.
Since opening our doors last November, we have been able to rescue 50% more pets! That's something to celebrate. But our work is not done and we need YOUR help, so we can help more animals in need.
Visit us today, donate a dollar, and then meet all of the animals who rely on us and you, to make a difference in their lives.