Match Me Up! Matching Gifts for Cat Adoptions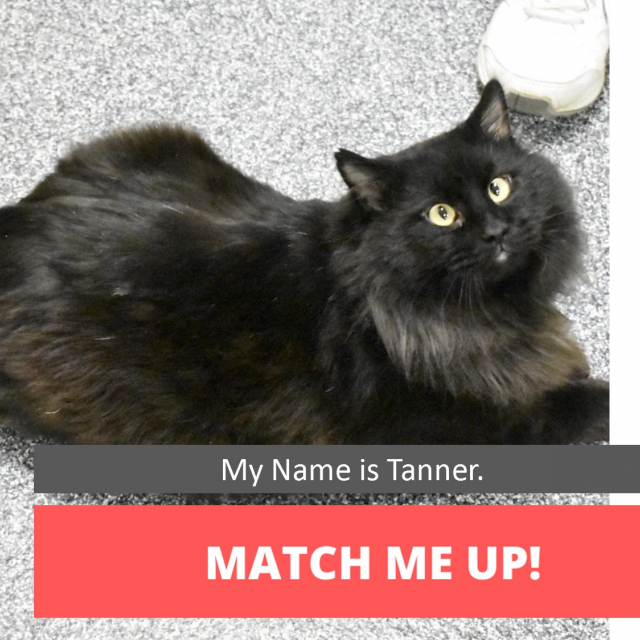 SOME CATS HAVE MORE TROUBLE GETTING ADOPTED.
They may be older, arrive at the Pet Rescue & Resource Center (PRRC) with treatable medical conditions, or have physical disabilities.
In the past, we weren't able to provide them with the veterinary care and space that they needed. With our new Medical program and on-site veterinarian, now we can care for these special animals. The next challenge is making sure that they can find forever homes. They are often passed up by adopters because it's hard to visualize how the love they'll receive from these cats will outweigh their special needs.
HELP US FIND HOMES!
A generous supporter has agreed to match up to $2,000 of donations. These funds will support the waived adoption fees and specialized promotion for "harder to adopt" cats, including senior cats, FIV cats, bonded pairs, medical cases, long term residents, and cats that need special homes. Veterans adopting cats through this campaign will also receive special cat care packages as a way to say thank you.
The "Match Me Up" Campaign for cat adoptions is in honor of Kathie and Kevin Irving and Barb Parsons. Between them, they have almost 25 years of volunteer hours taking care of our feline friends and helping us find their forever homes. Thank you!
By helping us meet this match, you'll help us find homes for 30 cats and educate the public about these special needs. If you contribute to this fund, your gift will be doubled - please donate today!