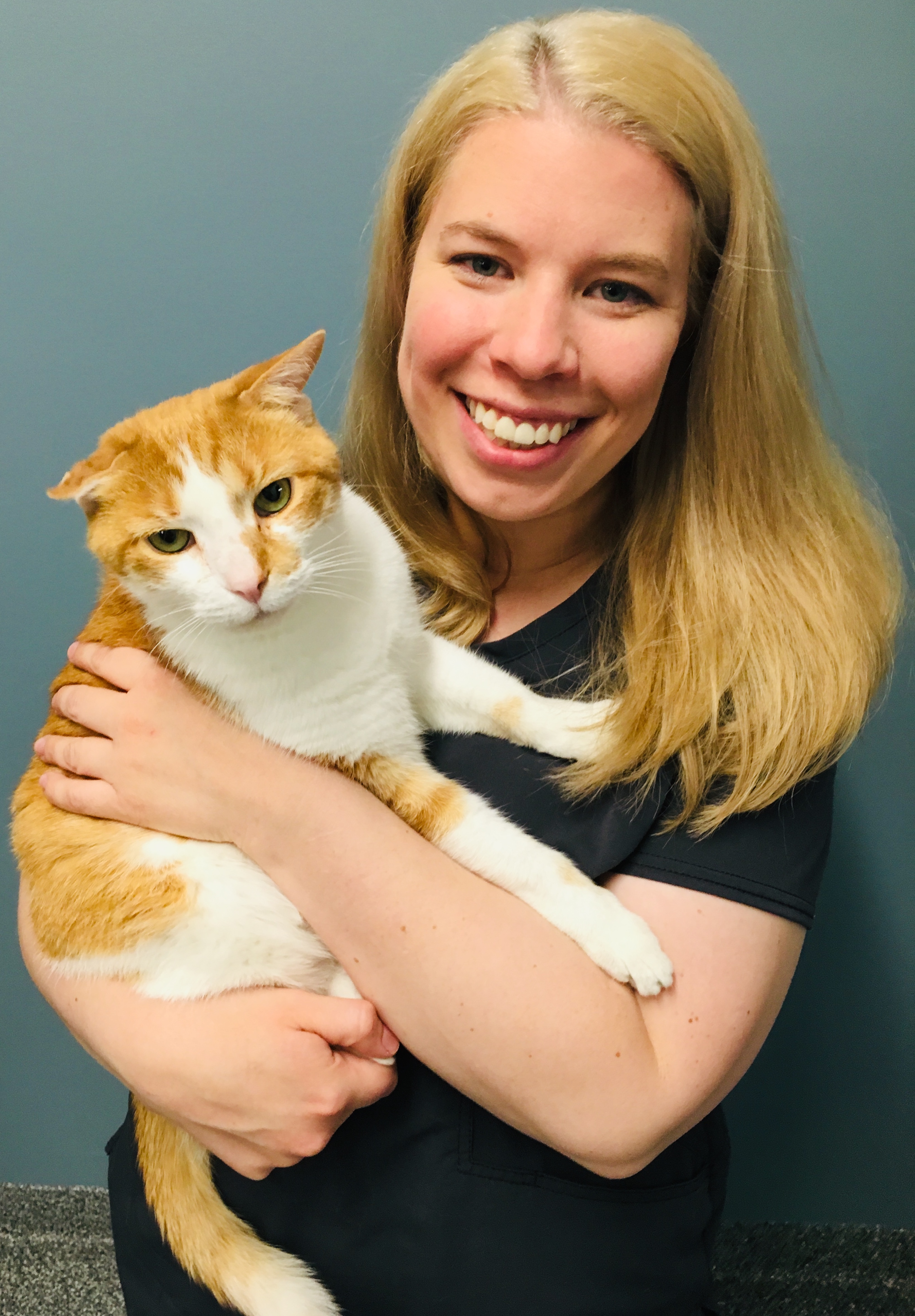 The Irving & Phyllis Millstein Foundation for Animal Welfare's Millstein Vaccination Program (MVP) provides low-cost pet care services to assist pet owners in getting the basic care they need for their pets to remain healthy and happy.
Dr. Kristin Tvrdik will be the veterinarian at the clinics taking place at the Tuthill Family Pet Rescue & Resource Center every 1st Saturday and 3rd Tuesday of every month (except for holidays). PLEASE NOTE: These clinics are BY APPOINTMENT ONLY! A Pet Food Bank will also be available to Clinic attendees.
Please review the information below completely, and then register for a date and time. If no dates are available, the clinic dates may be full. Watch for future dates to become open.
Services Provided
Cats must be in a carrier and dogs must be on a leash no longer than 6 ft. Due to social distancing, we will follow curbside protocols to ensure limited social interaction. Pets will be taken from and returned to the parking lot near the clinic door. Please wear a face mask. Call 630-323-5630 x41 with questions. Our facility is located at 21 Salt Creek Lane in Hinsdale.
Explanation of Services from Dr. Kristin Tvrdik
Rabies is the only vaccine required by the state for both dogs and cats. It is required for all dogs and cats 4 months of age and older, and cannot be legally given prior to 4 months old.
Puppies and kittens require DA2PP(dog) and FVRCP(cat) vaccines every 3-4 weeks until they are at least 16-18 weeks of age.
Core vaccines are highly recommended yearly for all dogs. These vaccines include the DA2PP (commonly known as the distemper or parvo vaccine) and Rabies.
Core vaccines are highly recommended yearly for all cats. These vaccines include the FVRCP (commonly known as the feline distemper vaccine) and Rabies.
Bordetella (kennel cough) vaccine is recommended for all dogs that attend boarding, day care, or grooming facilities.
Heartworm prevention is recommended for all dogs 8 weeks of age or older. In order to sell prevention for a dog, a negative heartworm test is required at 6 months old. Prior to 6 months, testing is not recommended, but prevention should still be started in these puppies.
*A heartworm test will be required for all dogs over 6 months of age or older in order to sell prevention