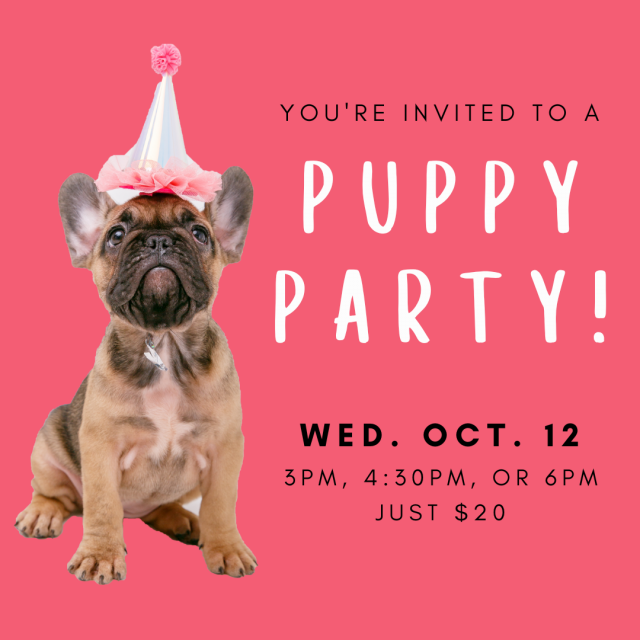 Puppies need your help now more than ever! We're hosting a Puppy Party and you're invited!
Play with puppies and enjoy treats, while making a difference in the lives of all of our shelter residents.
Help puppies in need by donating Canned puppy food (Royal Canin), Purina One puppy dry food or Royal Canin puppy dry food, Hotdogs, Training treats, Easy Cheese, Creamy peanut butter (xylitol free)
Raffle basket tickets available onsite for $5 each. Puppy naming opportunities are available now through December 31, 2022 for just $10 each, all to benefit homeless pets.
NAMING DETAILS: We will have 25 spots available to name a puppy. The puppy will be 6 months or younger. All puppies will be named by December 31, 2022. We will contact you when the puppy becomes available and you will have 48 hours to name the puppy.