Personalized Pet Tote Sale!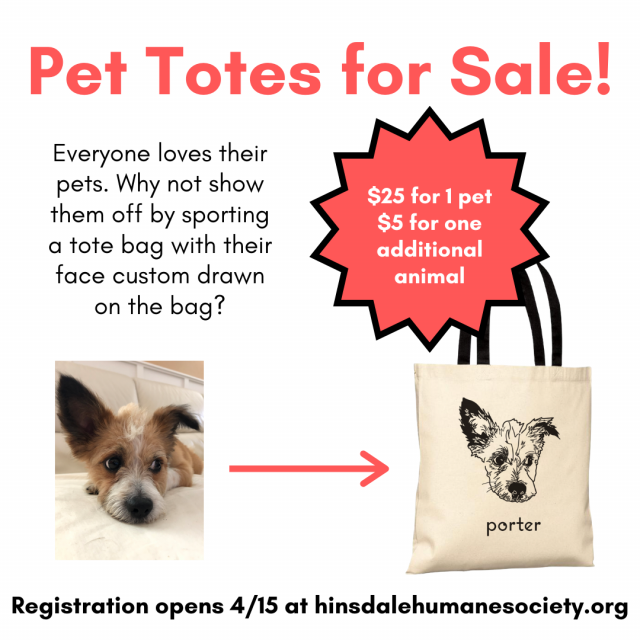 Everyone loves their pets. Why not show them off by sporting a tote bag with their face drawn on the bag? Totes are $25 for one pet and name and $5 for one additional animal featured on the bag. What a great idea for a unique Mother's Day gift! Totes are 14 1/2" x 14 1/2".
Orders open online on 4/15 and will be accepted through 5/15. After the order is placed, customers email dee.downs@hinsdalehumanesociety.org with two clear photos of the pet (this makes it easier to draw in case the photo or pet is dark). You have the option to have your tote(s) delivered to your home or picked up at the PRRC. Totes will be ready for delivery or pick-up approximately 2 weeks after we've received your photos.