October is Adopt a Dog Month!
Every day is a great day to add a loving canine companion to your family, but especially during October's Adopt-a-Dog Month! Adoption is the best option when it comes to adding a new dog to your home, and you can find an assortment of wonderful dogs of every type, size, age and personality at Hinsdale Humane Society.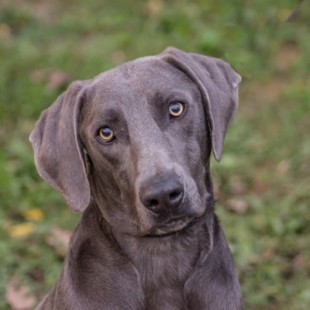 We will kick off Adopt–a-Dog Month with a variety of dog adoption events and activities.
Families adopting a dog or puppy from HHS in October will receive a gift bag which will include an array of treats and toys. We are also accepting donations to our Medical Fund. An anonymous donor has offered to match our medical fund donation drive up to $5000, so your contribution will go toward a potential $10,000 total, to help our animals with special needs.
By choosing to Adopt, Don't Shop! you will be giving a loving animal a second chance. We invite you to visit the shelter this month to view the wonderful dogs and puppies anxiously waiting for loving families and to meet your new best friend. To view a complete listing of dogs and puppies available for adoption, please visit our Adopt a Dog page.