June is Adopt a Cat Month!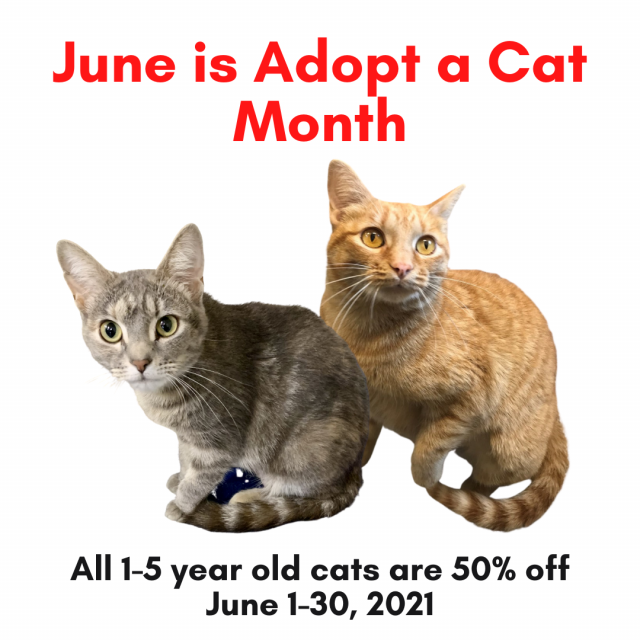 June is Adopt a Cat Month and we're shining a light on our 1-5 year old adult kitties all month long with half off of their adoption fees!
Kittens and senior cats tend to be adopted first. Now it's time to get the 1-5 year olds home. With so many wonderful adult cats to choose from, we know it's just a matter of time until they all find a family of their own.
It's the perfect time to bring home a new furry friend. Come in to meet them all month long. We'll be here!