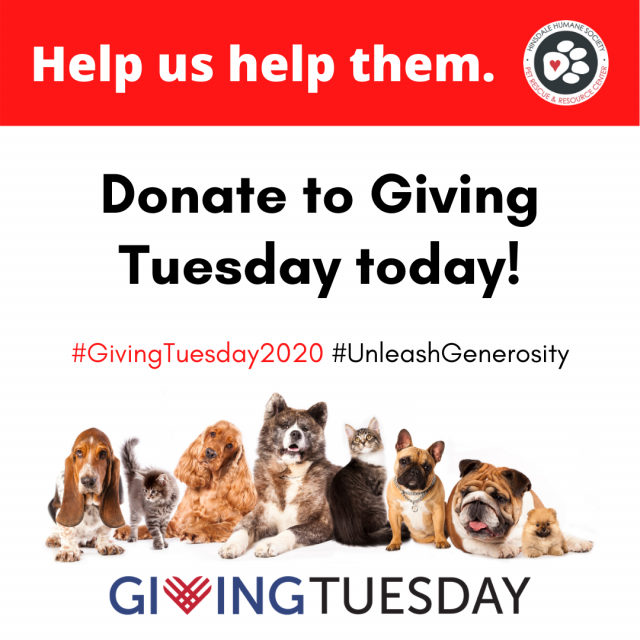 Our goal is to raise $10,000 in by Giving Tuesday!
Please be a part of #GivingTuesday2020 on December 1, by donating funds to our animals and the programs and services we provide. This national day dedicated to giving back promotes generosity and giving to those who need it most.
After you've shopped on Black Friday and Cyber Monday, we encourage you to find a way for your family, business, or organization to come together on this one special day to donate to the animals who have found their way to our shelter this season, and are in need of our care.
Our goal is to raise $10,000 by Giving Tuesday on Dec. 1! Can you help us achieve this goal to provide our homeless animals with the food, vaccinations, care and supplies needed to keep them safe and comfortable until they find their forever homes? In a season that can be focused on consumerism, this is a great day to take a break from it all and think about the animals who need our help.
Thank you, from your two- and four-legged friends at Hinsdale Humane Society!