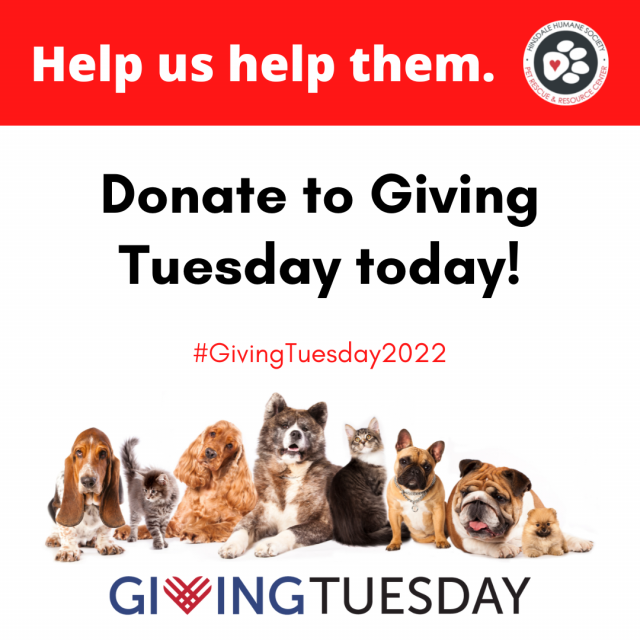 Our goal is to raise $10,000 by GivingTuesday!
Please be a part of #GivingTuesday2022 on November 29, by donating funds to our animals and the programs and services we provide. This national day dedicated to giving back promotes generosity and giving to those who need it most.
This has been a tough year in animal welfare and for us. Supporters have been stepping up everywhere to help us through with donations, but our work is not done yet. As we approach our 70th year of saving lives, now is the time to help us build a bridge to the next 70 years! Your support makes a difference every day in the lives of the people and pets that we're here to help.
Thank you, from your two- and four-legged friends at Hinsdale Humane Society!