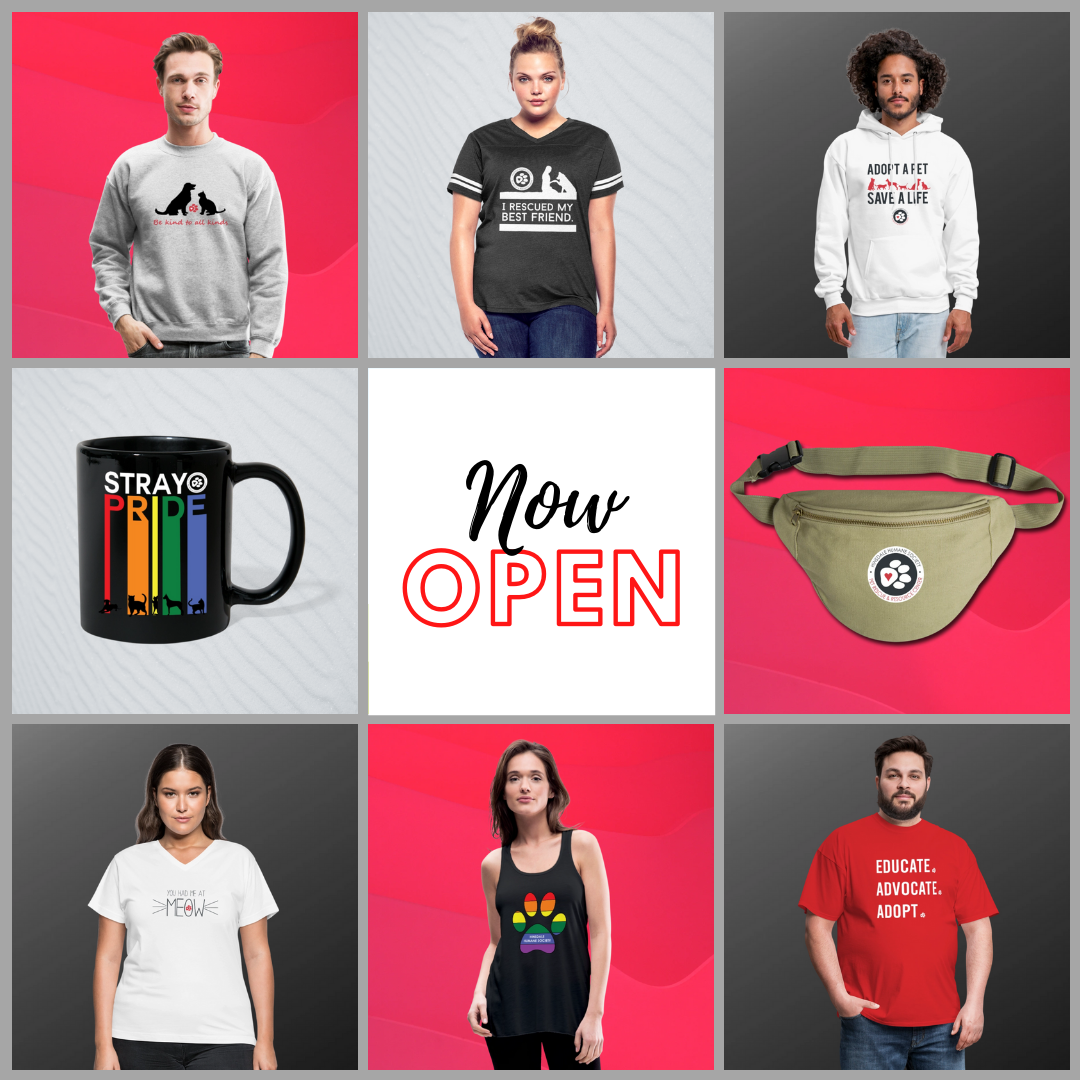 As we head into the holiday season, we thought we'd share four unique gifts we offer, that check off shopping lists, while also helping our mission.
HHS Online Store
Have you visited our new online store yet? Now's the time with new holiday-inspired, animal welfare items available and free shipping on 11/25. Entirely unique messages on shirts, sweatshirts, hoodies, mugs, hats, fanny packs and more. A portion of proceeds come back to us to help fund our animals' care, our programming, services and more! Visit the store to see all of the great options.
Humane Heroes Membership
Our new memberships are a great gift to give for the animal lovers in your life. Humane Heroes membership offers multiple level options, wonderful gifts, behind the scenes, exclusive information just for our members, and other great opportunities not available anywhere else. Learn more about the options!
Memory & Honor Bricks
Customized bricks in honor or memory of a beloved family member are a gift that lasts a lifetime. Each brick is personalized with loving words to honor pets or people. This tribute is a permanent part of history at our building and will be on display in our Carla E. Fisher Memorial Garden for years to come. Visit our website for more information.
Sponsor an Animal Certificates
Last but not least, for those last minute gifts, we offer an instant option of a custom message, Sponsor an Animal gift certificate. Just pick any adorable adoptable from our website, click through to his/her page and scroll down to the Sponsor Me link. There you can print out an instant, customized message in honor of your gift recipient, hit print, and you're done.
In a year of remote learning and working, we're happy to be able to offer these remote shopping experiences and unique ideas for gifts that make a difference in the lives of homeless animals.