Helping People and Their Pets with Community Resources
By Mary DeMars, HHS Volunteer
We care about pets and their families, and have created a new Community Resources Program and website page to feature all that we're offering to help. Visitors to our web page will find help with veterinary care, pet food pantry support, help for first responders, and a calendar of community resources for pet parents.
Veterinary care can be expensive, but our Community Resources program provides links to programs, clinics, and other care resources to help defray those costs. The Millstein Vaccination Program (MVP) provides low-cost, basic pet care services to help keep pets healthy, with clinic dates returning in the Summer of 2022.
MVP also visits certain Cook County clinics throughout the year to provide free rabies and microchips, pet food support, and other supplies. More information can be found here for locations, dates and times.
PetIQ's VIP Pet Care Division provides a monthly mobile service to offer affordable care, packages, and wellness plans. There is no appointment necessary. Please check out our website for more information and upcoming dates.
Additionally, there is always financial help available for veterinary care. We've listed some resources here.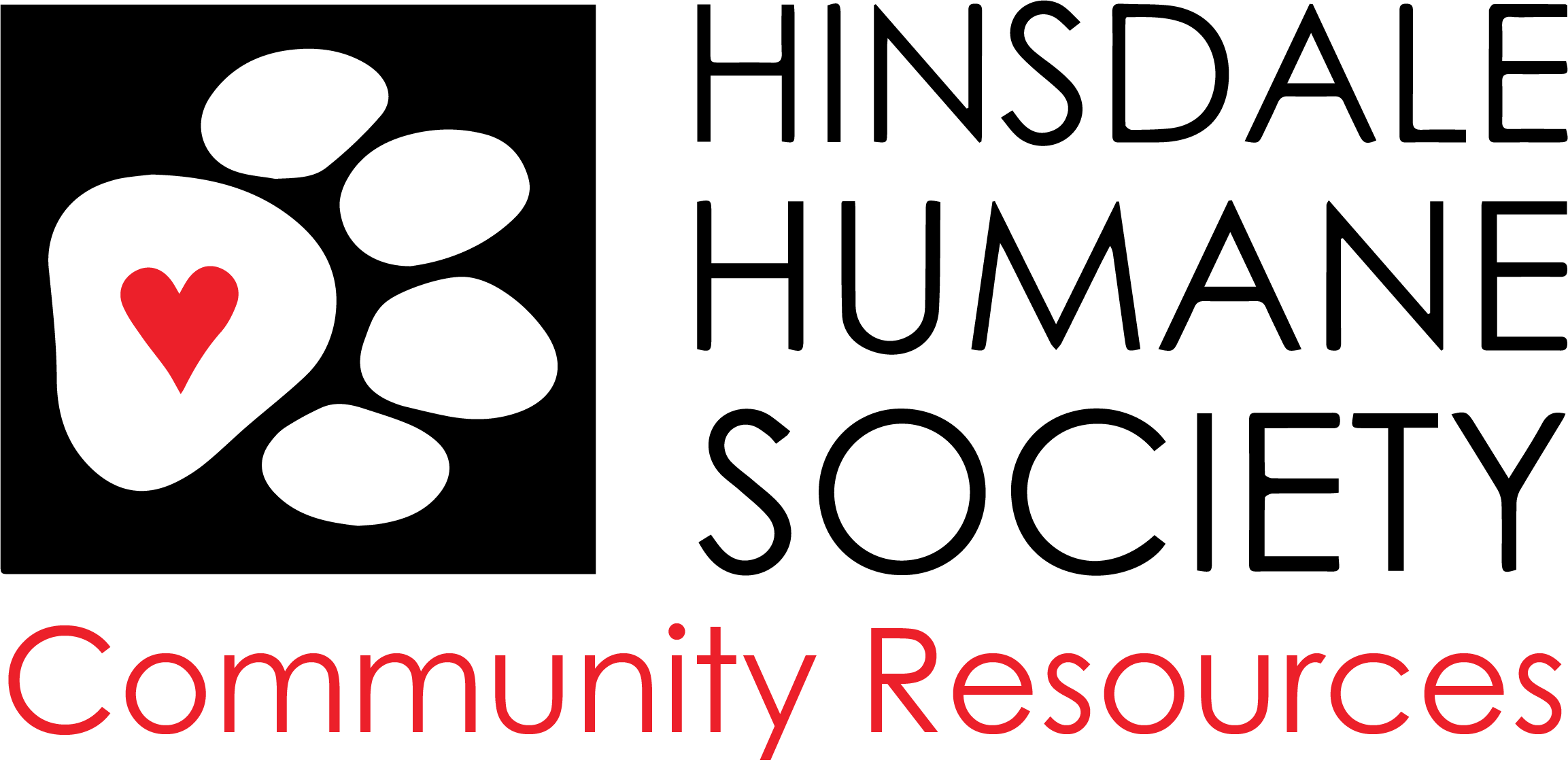 Our Pet Food Support Resources page provides information and a form for those who need support or are looking to help others. The program provides food, litter, treats, and other items depending on donations. Items can be donated from any pet food supplier or from the comfort of your home through our Amazon, Chewy, and Walmart Wish Lists. Donations can be shipped to 21 Salt Creek Lane, Hinsdale, IL 60521 or dropped off daily from 8:00 am – 5:00 pm. We would not be here without the generous donations and our incredible volunteers. More information can be found here.
The Leashed Up Movement is one of our Community Resources that provides materials and training for first responders to assist them in safely catching and delivering stray animals. For more information or to fill out a form to have our training brought to your police or fire station, visit this link.
The Calendar of Available Community Resources is updated regularly with events such as blood drives, walk-in clinic events, and more, so please check back here often.
We're always here to keep people and their pets together.