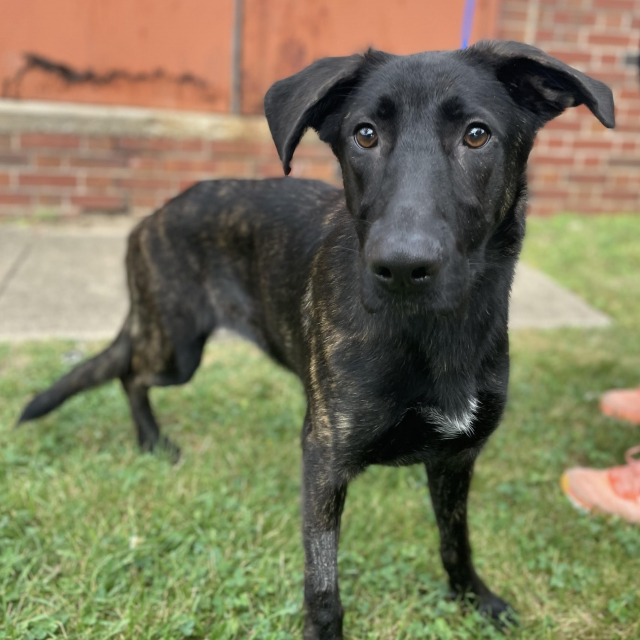 Would you like to sponsor Bunny, too?
You can still help!
Bunny
ID: D1328
Breed: Shepherd Mix
Weight: 55 pounds
Age: 1 year
Gender: Female (Spayed)
Child Approval: 5 years of age or older
Adoption Fee: $375.00
Bunny is a young German shepherd mix with a beautiful, dark brindle coat. She had to have a back leg amputated, but you would never know it! She is as active and playful as any dog.
Bunny seems more comfortable with women, so please take introductions to men patiently.
My vaccinations are up to date
I have been spayed
My health has been checked
I'm ready to go home today!
All Dog Adoptions Include:
General health exam
Inoculation against distemper and other canine diseases
De-worming
Flea/ear mite treatment, if applicable
Heartworm test (dogs 6 months of age or older)
Heartworm preventative while at HHS (April through November)
Microchip
Lifetime ID tag (on HHS registry)
Ask about our Veterinary Partners: Lane Veterinary in Hinsdale and WillowGrove Pet Clinic in Willowbrook