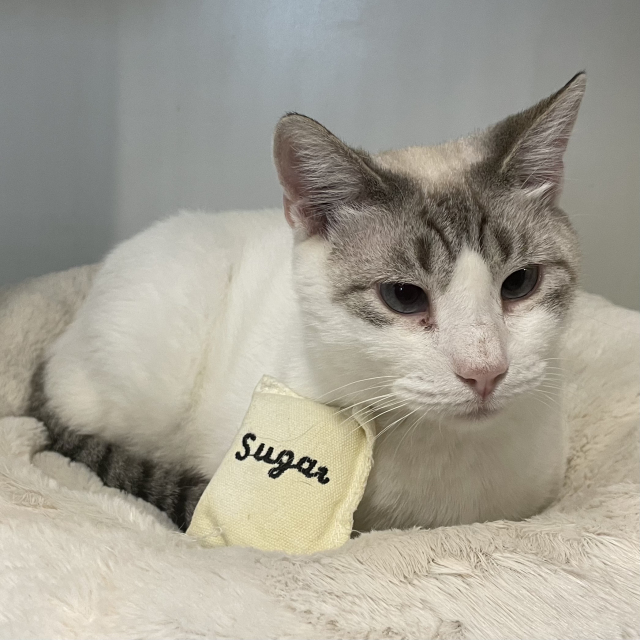 I'm Sponsored!
Sponsor: Sue Bachman

Sponsor: Isla Brands

Sponsor Message: Happy Birthday Isla!
Would you like to sponsor Sugar, too?
You can still help!
Sugar
ID: C1052
Breed: Snowshoe Mix
Weight: 10.30 pounds
Age: 8 years
Gender: Female (Spayed)
Child Approval: 8 years of age or older
Adoption Fee: $75.00
My vaccinations are up to date
I have been spayed
My health has been checked
I qualify for the "Friends for Life" program
I'm ready to go home today!
All Cat Adoptions Include:
General health exam
Inoculation against distemper and other feline diseases
De-worming
Feline leukemia/FIV test (cats 6 months of age or older)
Flea/ear mite treatment, if applicable
Microchip
Lifetime ID tag (on HHS registry)
Safety collar
Cardboard cat carrier
Ask about our Veterinary Partners: Lane Veterinary in Hinsdale and WillowGrove Pet Clinic in Willowbrook