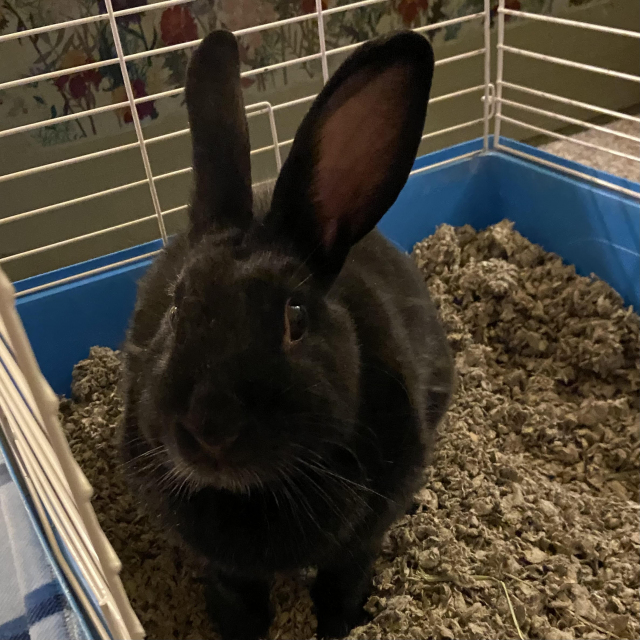 I'm Sponsored!
Sponsor: Sienna Huff

Sponsor Message: You have helped Truffles get to her forever home!
Would you like to sponsor Truffles, too?
You can still help!
Truffles
ID: O1573
Breed: Domestic Rabbit
Age: 2 years
Gender: Female
Child Approval: 8 years of age or older
Adoption Fee: $30.00
A good samaritan found Truffles on the side of the road, obviously a domesticated bunny who wasn't used to living outside. She was brought to us in a Victoria's Secret bag because that's all the people had in their car, and we definitely debated naming her Victoria. When she was brought to us, Truffles was used to fighting for her food, since she was living outside, and didn't like people coming near her or her food. With some hard work and dedication from our staff, Truffles has come around! She now loves to hangout with her favorite people and will let you hand-feed and pet her. She loves head pets, will climb in your lap, and loves to play. Truffles is approved for children 8+ because, like most bunnies, she doesn't love being picked up or tugged on, and sometimes little kids don't understand her boundaries. Come adopt this sweet and goofy girl today!
My health has been checked
I'm ready to go home today!