Be Kind to Animals Kids Coloring Contest
Thanks for all who entered our "Be Kind to Animals" Kids Art Contest. And, CONGRATULATIONS to our top art contest winners! Check out the winning drawings. You can also stop in the shelter to see the wonderful artwork on display in our lobby.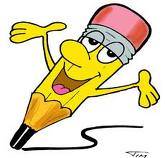 Hinsdale Humane Society is excited to announce the winners of the annual Be Kind to Animals Kids Art Contest. Area children were invited to share their love for animals by submitting artwork.
Dozens of heartwarming, creative and artistic drawings were submitted and on display in the lobby of The Hinsdale Humane Society. The winning drawings were selected by a panel of judges.
Congratulations to our 2012 Be Kind to Animals Kids Art Contest Winners:
(click images for larger)

Claire Statczar, The Lane Scool, Hinsdale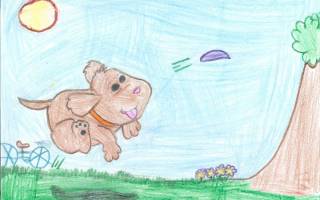 Mia Sekiguchi, The Lane School, Hinsdale
Eryn Lee Becker, Hillcrest School, Downers Grove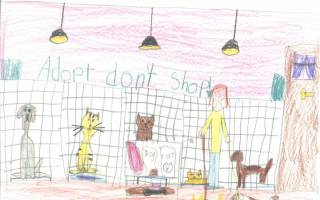 Aleah Velasquez, Freeman School, Aurora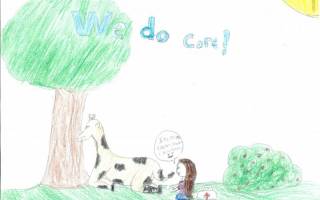 Thanks again to all who entered our Be Kind to Animals Kid's Art Contest. The national Be Kind to Animals Event is dedicated to raising awareness about treating animals with kindness and respect.
For more information, call 630-323-5630 x17.
Working...