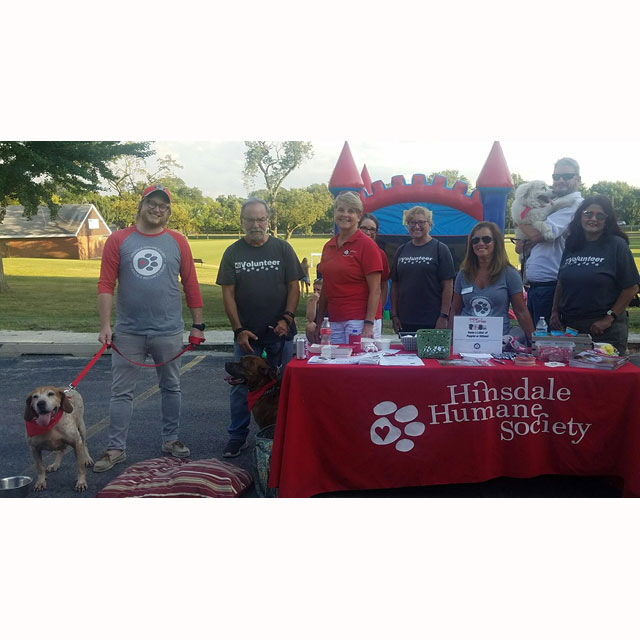 HHS invites all who have well-behaved and socially friendly pets (that includes cats, rabbits, and guinea pigs) to join our volunteer program, Pet Ambassadors, to represent HHS at events, both at the Pet Rescue & Resource Center, and offsite. Pet Ambassador teams will be instrumental to our public education outreach efforts in fun and supportive environments. You may also want to gauge your pet's behavior to determine whether you'd like to pursue more complex work with the animal in our Pet Therapy Therapaws programs.
To become a part of Pet Ambassadors, volunteers must:
Be at least 18 years of age (unless currently a member of HHS Jr. Board).
Participate in a quick screening questionnaire/checklist via email or phone.
Schedule an evaluation for your pet. HHS will test basic behaviors and observe interaction with strangers.
Schedule an orientation with the Pet Therapy Program Manager. During this orientation you will review program expectations and provide your pet's health records. All pets must be up-to-date on vaccinations and be spayed/neutered to participate.
Be available to commit to at least one event per month.
If you or someone you know is interested in joining the HHS Pet Ambassador Program, please contact Susan D'Alexander at susan.dalexander@hinsdalehumanesociety.org or call 630-323-5630 x 49.