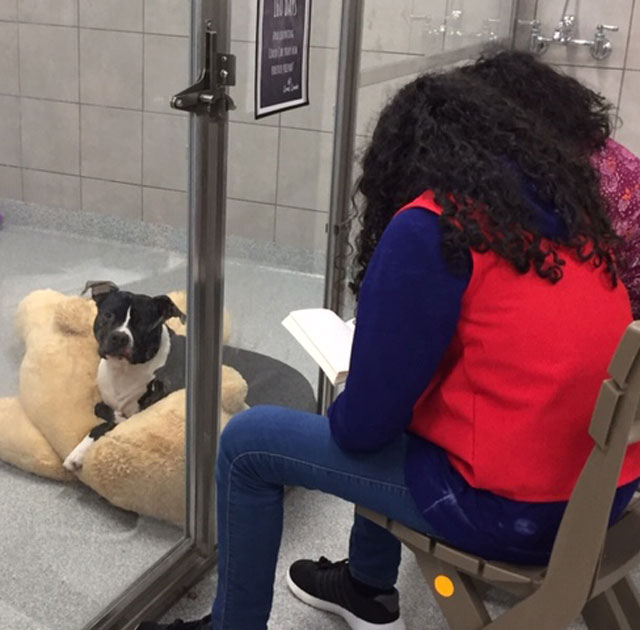 Read to our Rescues
Kids, bring your parent or guardian with you to share an afternoon of reading to our wonderful pets. They love being read to!
Books Barks Meow (BBM) is a parent-supervised, drop-in "reading to rescue pets" program for kids age 6-13, in which children sit in front of cat or dog kennels and read to our adoptable pets. You can select books from our Noah's Nook library located in our lobby or bring your own.

This free program is designed to give kids a way to help socialize our cats and dogs while increasing kids' reading and speaking abilities and confidence. All participants and parents will receive orientation and training, and are asked to sign liability & release waivers, as well as our Books Barks Meow reading agreement at their first reading session. Parents must remain with their children at all times. A ratio of 1 parent/guardian per child is required for reading to our dogs and 1 per 1-2 children reading to our cats. Stop by during our available drop-in sessions to learn more.
Drop-in reading sessions schedule:
Sundays 2:00 - 3:30pm
Tuesdays 4:00 - 5:30pm
Wednesdays 4:00 - 5:30pm