Veterans and Animal Therapy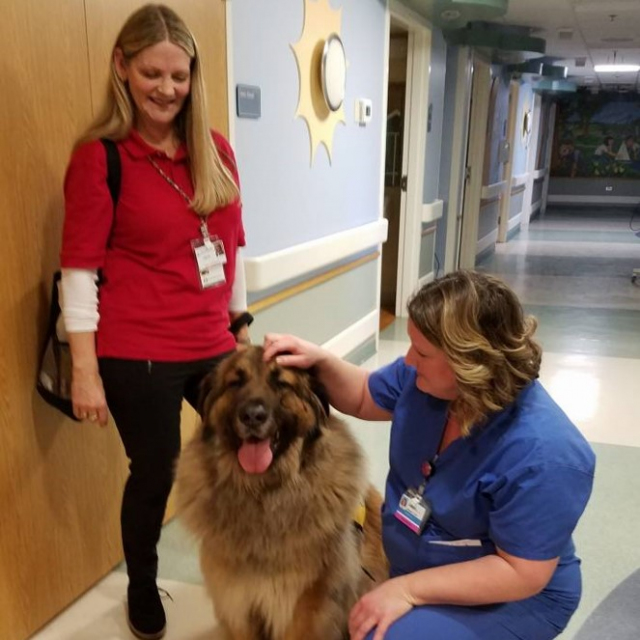 Animals are a medication without side effects. Pet Therapy can provide benefits in the areas of:
Mental Health: Animals provide acceptance without qualification. They offer nurturing, entertainment, socialization, mental stimulation, and for some, feelings of spiritual fulfillment. They can increase self-esteem and empathy and open channels of emotionally safe communication.
Physical Health: Animals can be used to increase an individual's fine motor skills, wheelchair skills, and balance. They can also stimulate relaxation, leading to decreased heart rate and blood pressure.
Education: Animals don't judge, creating a non-threatening learning environment. Also, being with an animal can be a great motivator to achieving learning goals.
Veterans and their families will participate in 1 hour, one-on-one and group sessions with our Therapaws Pet Therapy teams at the Pet Rescue & Resource Center. Contact andrea.wendlandt@hinsdalehumanesociety.org to arrange a session or visit our page here to choose from pre-scheduled sessions.