Veterinary Mentoring Program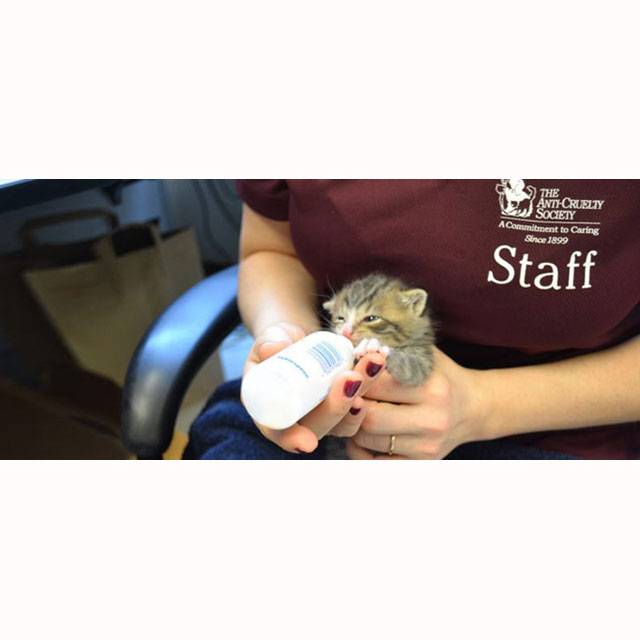 The Hinsdale Humane Society is collaborating with the Anti-Cruelty Society to encourage more Chicago area teens to participate in their Veterinary Mentoring Program!
Hey Teens, are you interested in Veterinary Medicine or a Animal Science related Career? Then check out the Veterinary Mentoring Program at the Anti-Cruelty Society!
The Anti-Cruelty Society, in partnership with The University of Illinois College of Veterinary Medicine, offers a unique program for high school students with a serious interest in veterinary medicine or animal science related careers. The program runs one Saturday per month, September - April. To learn more about this program and find the link to apply visit their website.
Hurry! Don't Delay! The application deadline for the 2018-2019 school year is July 31, 2018. High School sophomores - seniors who have completed Biology and have an overall GPA of 3.0 or higher are encouraged to apply. A letter, email or copy of your transcript (grade report) is required with your application. All applications are reviewed and acceptance decisions are made by the Anti-Cruelty Society. Hinsdale Humane Society does not review the applications or have any input into acceptance decisions.
The Hinsdale Humane Society will be providing supervised group transportation by chartered school bus. Families of accepted students interested in supervised group transportation from Hinsdale to the Anti-Cruelty Society for this program will have the opportunity to sign up. The cost of supervised group bus transportation is $120.00 for the full 8 month program, that's just $15 per month. Minimum 15 students, Maximum 45.
For questions about the Vet Mentoring Program, please send an email to: teens@anticruelty.org
For general questions about Hinsdale Humane Society's Humane Education Programs or for more information regarding group bus transport for accepted Vet Mentoring Students, please send an email to jen.gordon@hinsdalehumanesociety.org.