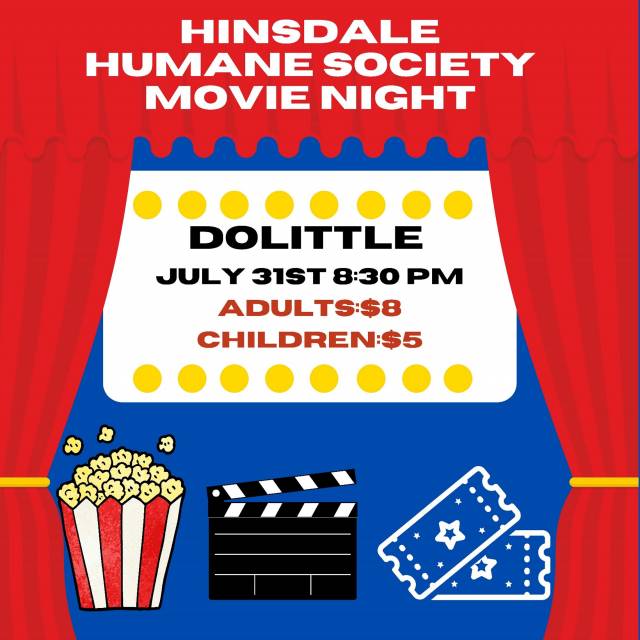 Join our Junior Board on the Front Lawn at Hinsdale Humane Society on July 31st for HHS Movie Night! The movie will start at 8:30pm.
Tickets include 1 food voucher per ticket for 1 bag of popcorn, 1 cookie, and water. Additional popcorn, soda, water, cookies, and candy can be purchased on site.
*Families are asked to bring blankets to sit on the grass. Chairs will block views for others, so please do not bring them.
Vaccinated people do not need to wear a mask. Children under 12 and unvaccinated people must wear a mask when they are within 6 feet of non-family members.
Dogs on non-retractable leashes are allowed, as long as they are not reactive toward dogs or other people.